Bushel Basket Farmers Market Vendors
Wednesdays

Every week from May through October, our full season vendors will be at the farmers market in Chelsea, MI, ready to greet you with what's fresh.
SATURDAY VENDORS | WEDNESDAY VENDORS (below)
---
Bordine Farms
– on hiatus this summer, but sure to return next!
Duane Bordine
4149 Brogan Rd. Stockbridge, MI
Cut flowers.
---
Golden Fleece Farm, LLC
Brett and Barb Seabury 4608 Sylvan Rd. Grass Lake, MI
www.goldenfleecefarm.com
Although not born into a family of farmers, but the start of their farm in 1975 came from the love of being outdoors and animals. It has always been important to them to have good quality food that is natural as possible, without hormones pesticides, fungicides, and herbicides. Besides having an organic vegetable garden and producing grass fed lamb products including chops, steak, shanks, stew, shish kabob, sausage, and eggs, they have raised goats, sheep, chickens, turkeys, ducks, geese and a Suri llama.
In the off-season, Golden Fleece Farm meat can be purchased at the Saline winter market and Argus Farm Stop in Ann Arbor
---

K's Acres
Offering lovely hanging baskets, asparagus, berries, annual and perennial plants, syrups and other wonderful fruit.
______________________________________________
Kapnick Orchards
Scott Robertello 4245 Rogers Highway Britton, MI
Kapnick Orchards has been a family owned business for many years. It was founded in 1958 by Robert and Gertrude Kapnick and Charles and Janice Kapnick. Our farm market, near Tecumseh, was first opened in 1961. In 1975, Charles and Janice purchased the market from Charles' parents Robert and Gertrude Kapnick. Currently the market is operated by Sharon and Bruce Shaffer and Scott Robertello, who purchased the farm from Janice in 2001. Sharon is the daughter of Janice and Charles. In 2011, Kapnick Orchards celebrated their 50th anniversary. During the fifty years, Kapnick Orchards has seen many changes. It was transformed from a one room store to the larger operation of today.
Some of their produce includes: Asparagus, Strawberries, Cherries (sweet & sour), Red Raspberries, Black Raspberries, Peas, Beans, Blueberries, Potatoes, Apricots, Plums, Peaches, Nectarines, Pears, Apples and Squash. Baked Goods & Apple Butter are also available!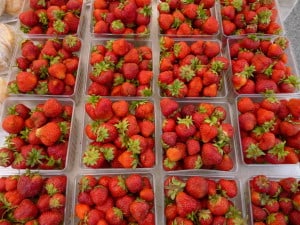 ---
Kootsi Quilting, LLC
Laura Jarvis lives in Stockbridge and has a finish quilting business. She also hand makes all sorts of quilts, wall art, hats and booties for babies and so much more!
---
Lutchka Angus and Farm Market
Joan Lutchka 1439 Francisco Rd. Grass Lake, MI
www.realtimefarms.com/farm/1187022/lutchka-farm
As original members of the Bushel Market since its location at the hospital, they produce everything at their farm and in fact have a market of their own at home. In addition to being MAEAP certified, double up food bucks and market currencies are accepted at their stand while at the market. Catch them as they sell their no spray radishes, kale, root vegetables, pumpkins in the fall, sweet corn, and more!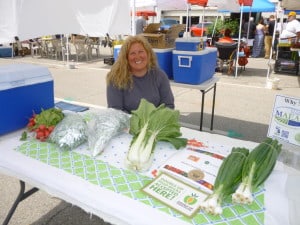 ---
Marks Farms and Greenhouse
In the off-season, Marks Farms and Greenhouse products winter markets in Ypsilanti on Tuesdays at the Corner Brewery, Allegiance Hospital in Jackson on Thursday mornings, and Saline on Saturday mornings. They'll be selling fall/winter vegetables, along with fresh evergreen wreaths, grave blanket and  pillows, cemetery pieces, roping and centerpieces.
Deb Marks 7290 Laberdee Rd. Britton, MI
www.localharvest.org/marks-farms-greenhouse-M56134
Hanging baskets, herb plants, strawberry plants, succulents, assorted vegetable plants.
 
___________________________________________________________________________
Pat-A-Cakes, LLC
Kimberly Dalton started her business after moving back to Michigan from Chicago. She offers amazing gluten free mixes that she has tenderly perfected over the years. Wanting to find a better alternative to the gluten-free products on the market she has created super tasty mixes from pancakes to chocolate chip cookies!
____________________________________________________________________________
Pregitzer Farm Market, LLC
Wade Pregitzer 6870 Territorial Munith, MI
yourfarmmarket.com
CSA (community supported agriculture) shares, tomato, pepper, egg plant,cucumber, herb plants, cabbage, broccoli, annual flowers.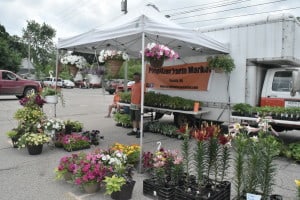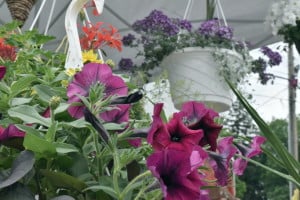 ---
Stamatopoulos and Sons
Specialty Olive Oil and vinegars.
______________________________________________
Stonehearth Breads and Bakery
Adam Ulbin 305 S. Main St. Brooklyn, MI
Our bakery is celebrating its fifth year in business this year, and specializes in crusty, artisan breads made from scratch without preservatives. Stone Hearth Breads and Bakery has a retail store in Brooklyn and sells at the Ann Arbor Westside, Adrian, Ypsilanti, Jackson, and Chelsea Farmers' Markets.
 
---
Swallow Tail Pottery
Barry Braun
Gorgeous hand thrown pottery. Functional, sturdy, and lovely to look at.
____________________________________________________________________________
Needle Lane Farm
Beverly
6376 Tipton Hwy Tipton, MI 49287
Needle-Lane Farms was started in 2003 with the goal of providing the best fresh produce to our local community.  We currently have 8+ acres in production of over 200 varieties of flowers, vegetables, and herbs. We grow all of our own transplants in our 3 heated greenhouses and utilize 7 unheated hoophouses for season extension. Our farming practices have always been sustainable and followed the National Organic Plan (NOP). However we are currently applying for organic certification through OEFFA and expect to have it sometime in 2016 We pride ourselves on having a highly diverse ecosystem on our 70 acres. To that end there are native plantings, bee hives, chickens, mushroom logs, fruit trees, berries, and Christmas trees all growing.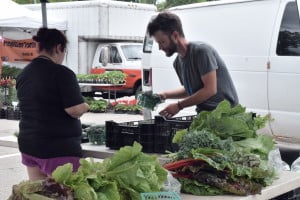 ---
Jacob's Fresh Farm Shares
Jacob D'Lamater
Farm fresh eggs, honey, swarm catchment, and toward the middle of the season fresh and tasty vegetables!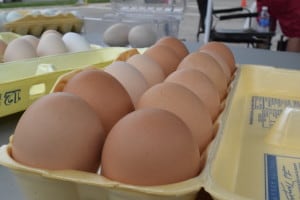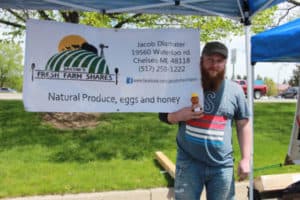 _____________________________________________
Good Times Kettle Corn
Marge Mills
Delicious and made on the spot fresh kettle corn in a variety of sizes!
 
---
Diane Day
Diane has AMAZING cut flowers. She tenderly cares for these gems and the display is delicious.