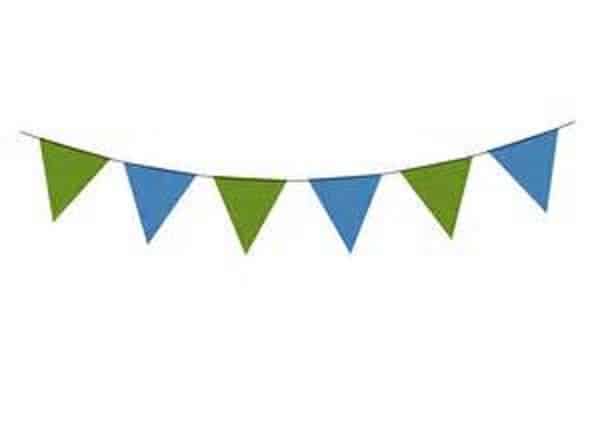 Cooking with Kids
It's back to school time at the farmers market, and we want to help you prepare young people to get excited about eating healthy and fun with afterschool snacks.  There's so much talk these days about the marketing of high fat, high calorie snacks to kids – so we thought we'd put a new spin on some classic snacks (chocolate ice cream, chips and cheese and crackers), with a farmers market twist!  All can be made with a little adult assistance, and of course the freshest summer ingredients.  Also, cost was put into the equation, with many of the ingredients falling under $2 at the farmers market or grocery store.  Have your kids take the taste test challenge at the market on August 14th and 17th, and learn how to make these recipes from the market intern, Callie Gavorek!
Caprese Salad Sticks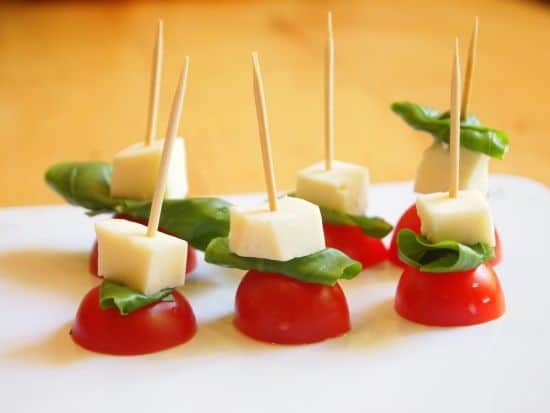 Serves 4 
Ingredients:
4 Part-Skim Mozzarella Cheese Sticks
12 Cherry Tomatoes
1 cup Fresh Basil
Toothpicks
Directions:
Clean cherry tomatoes and cut into halves.
Clean basil leaves and remove any bad leaves or long stems.
Slice mozzarella cheese sticks into 6 cubes – making a total of 24 cubes.
On a toothpick, from bottom to top, place tomato half, a basil leaf, and cheese cube on each tooth pick.
Serve with basil pesto or olive oil.
Nutritional Content (Without Basil Pesto or Olive Oil):
95 Calories, 6g Fat, 3g Carbohydrates (1g Fiber), 8g Protein
More recipes and tips in the newsletter below!
After School Snack Recipe Demos, Choose My Plate Activity, Farmer's Market Scavenger Hunt, and more!
Saturday August, 17th Park St., 8:00 – 12:00 pm
Demos: 9AM Caprese Salad Sticks, 10AM Parmesan Kale Chips, 11AM Chocolate Berry Parfait
Music by Dave Boutette starts at 10:00 am!
We are happy to kick off the Double Up Food Bucks Program (July to October), along with Prescription for Health (starting July 13th) and the Supplemental Nutrition Assistance Program (also known as Bridge Cards)
Please visit the market information table for specifics on the programs!
For more information on Prescription for Health: Visit 
Faith in Action
 and the 
Prescription for Health
 websites!  We'll have healthy market recipes available to inspire you as you fulfill your Prescription for Health goals.You can also visit the market information table for specifics on the programs!
Artful Afterschool Snacks
Make cooking a creative activity with these colorful and healthful recipes – see how many colors of fruits and vegetables you can try every week!  Check out the resources below from the USDA for more resources about helping youth learn to play with their food, and get healthier for it!
————————————————————————————————————————-
Chocolate Berry Parfait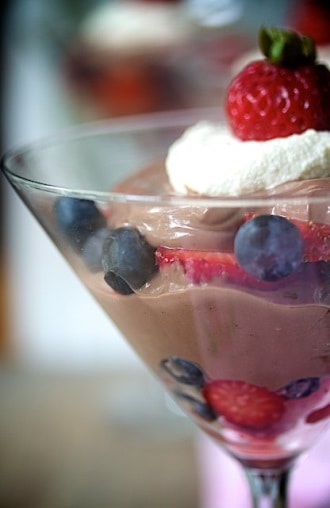 Makes 4 Servings
Ingredients:
1 cup Fresh Strawberries
1 cup Fresh Blueberries
2 ripe avocado
1/2 cup cocoa powder
1/4 cup Honey
1/2 cup Milk
1 teaspoon vanilla extract
Optional: Whip cream or Cool Whip for topping
Directions:
1.       Peel and quarter a ripe avocado.
2.       Put avocado, cocoa powder, honey, and milk in a blender/food processor and blend until smooth.
3.       Layer berries and avocado pudding in glass of choice.
4.       Top with whip cream, cool whip, or garnish of choice.
Nutritional Content:
Without Whip Cream 240 Calories, 17 g Fat, 39g Carbohydrates (10g Fiber), 4g Protein
——————————————————————–
Parmesan Kale Chips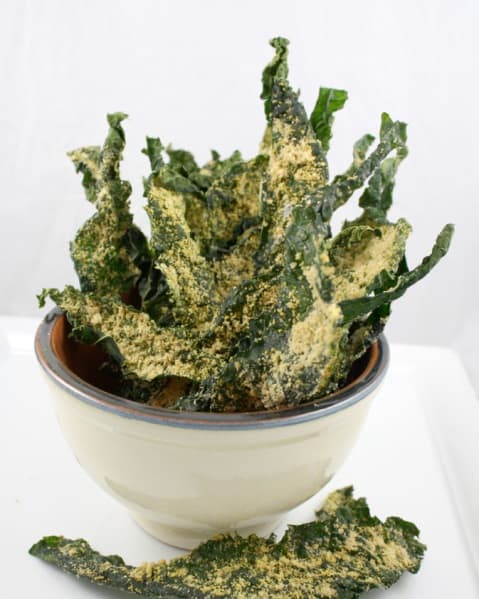 Serves 4
Ingredients:
1Large Bunch of Kale
1 Tbsp Olive Oil
3 Tbsp Grated Parmesan Cheese
Salt & Pepper to Taste
Directions:
1.       Preheat oven to 375 degrees Fahrenheit
2.       Wash kale, remove stems, and cut into 2-inch pieces
3.       Toss kale, olive oil, and grated Parmesan cheese in a large mixing bowl
4.       Spread kale out on a baking sheet and season with salt and pepper
5.  Bake for 10-15 minutes or until crispy
Nutritional Content:
79 Calories, 5g Fat, 6g Carbohydrate (1g Fiber), 4g Protein
Incorporate Fruits & Veggies
into Your After School Snack
Including fruits and vegetables in your after school snack is easy! Use this handout as a guide to incorporating more fruits and vegetables into your life. The recipes provided in this handout include ingredients that you can find here at the Chelsea Farmer's Market and Bushel Market.
Availability of Michigan Favorites
Fruits
Vegetables
 Apples: July – DecemberSweet Cherries: JulyBlueberries: Late July – Early SeptemberRaspberries: July & SeptemberStrawberries: June

Rhubarb: May

 Asparagus: May – JuneGreens: June – OctoberSquash: September – DecemberCarrots: July – OctoberBroccoli: July – October

Sweet Corn: August – September
Healthy Snack Ideas 
Carrot and Celery Sticks with Hummus
Low-Fat Cottage Cheese with Diced Tomatoes, Fresh Basil, Salt and Pepper
Veggie Quesadilla – Whole Wheat Tortilla, Low-Fat Shredded Cheddar Cheese, Green Pepper, Tomato, Mushrooms and Onion
Smoothie – Low-Fat Vanilla Yogurt, Orange Juice, Banana, Strawberries, and Blueberries
Apple Slices and Peanut Butter
Cucumber Sandwiches with Cream Cheese and Tomato Slices
Don't Forget to Stay Active Too!
Hula hoop with your friends!
Play active video games such as dancing and sports video game
Join a school sports team such as the soccer, basketball, baseball, volleyball, or football team
Do jumping jacks during the commercials of your favorite television show
Exercise to an old 80's exercise video
New Vendor Offerings this Week:




Seasonal Vendors
 NEW!  Tantre has watermelons, Kapnick's has blackberries, plums and peaches, and Myers Berry Farm has blackberries!
* Ingredient for In-Season Recipe
Back Forty Acres –  Meats / Poultry / Eggs, all raised naturally
Beverly's Crafts and More – Pillows, baked goods, body cream, soap, granola, tarts and pies – newest addition is strawberry cheesecake in a jar!
Chandra June – Raw gemstone jewelry
Frog Hollar Farms – Produce, home-baked breads and cakes, crafts, cut flowers, and more
fresh – Locally roasted coffee beans
Greystone Farm & Creamery – Cream cheeses, camembert style cheeses, feta, and gouda, and manchego style cheeses from the sheep's milk.
H & H Sugarbush – Maple syrup, maple cream, maple candy, maple nuts, popcorn
Heim Gardens – 
Perennials, annuals, hanging baskets, planters, produce (carrots, summer squash, onions, snap peas)
Kapnick Farms: Tart cherries,  raspberries, peaches, blueberries*, maybe baking apples, fudge and baked sweet rolls.  New this week for Kapnicks, red haven peaches, paula red apples, shiro plums and maybe some blackberries. Still lots of sweet blueberries and flaming fury peaches.
Greystone Creamery:
feta, possibly ricotta, Man-chel cheese, possibly cow Gouda, Chelsea-cam, Rosy-cam, blue Man-chel, sheep Gouda, butternut, garlic pepper and plain cream cheese.
La Baguette – 
French breads* and baked goods
Janet's LLC:
 grilling rubs, jam, flavored nuts, suckers, cajun butter, spices to make flavored butter, U-M and MSU dolls, and greeting cards.
Mama Mo: 
hummus and seitan. Hummus flavors include ginger squash, tan/cran orange, sesame chive satay, kalamata rosemary, black pepper walnut, roasted pepper, horseradish, roasted garlic, traditional, lemon zest, curry lime, tomato basil, onion dill, roasted beet, wasabi, jalapeno, chipotle. Seitan flavors include: nuggets, traditional, fajita strips, Italian fennel sausage, breakfast sage sausage, vegan BBQ, BBQ, roast.
Merkel Gardens & Greenhouses – 
Hanging baskets, flats and produce (tomatoes, greens, onions)
Myer's Blackberry Farm – blackberries (their in!), raspberries, jams and vegetables
Ruhlig's Produce – Wide variety of vegetables and cut flower
Stone Hearth Breads and Bakery: pumpernickel, German rye and German rye seeded, Italian Milano, honey whole wheat, San Francisco sourdough, assorted cookies and buns, four-cheese pepperoni rolls, spinach feta cheese bread, multi-grain bread, country loaf, cheese bread, rosemary herb and tomato basil bread, four-cheese bread sticks, jalapeno cheese bread and assorted sweet breads — including cinnamon, cinnamon raisin, strawberry white chocolate, peach pecan, wild blueberry cream cheese, Reuben rolls, and bacon cheddar beer bread.
Tantre Farm – Organic Produce: Beans (Tongue of Fire, Yellow), Beets (Chioggia – bulls eye, Cylindra- long root, red), Blackberries, Cabbage (Green, Red) , Carrots, Swiss Chard, Collard Greens, Cucumbers, Eggplant, Garlic bulbs, Kale (Green Curly, Lacinato, Red Russian)*, Kohlrabi, Leeks, Lettuce, Onions (Green, Red, Yellow), Peppers (sweet green bell, hot -mixed), Red Potatoes, Tomatoes (cherry/grape, green, sauce/plum)*, Watermelon (red & yellow), Zucchini (green & golden).
Tasty Bakery – Gluten-free baked goods – NEW!
Zatkovich Pastures – Grass fed beef, eggs, poultry – NEW! (not at the market 8/10, 8/17)
Daily Vendors
Country Hills Pottery  – Vases, bowls and more!
Dancy's Fancy Butter  – Sweet and savory flavored butters
Flying Dragon Arts – Beaded jewelry
M'Lady's Soaps and Body Balms – Organic bodycare products
Renovatio Woodworks – Furniture and art from salvaged wood
Get to Know Your Vendor – fresh. roasting
John LeBlanc is the owner of fresh. roasting.  Fresh. is a micro coffee bean roastery, in every sense of the word "micro." LeBlanc, roasts coffee beans inside of his parents' garage in Saline.  He created fresh. as "something to fall back on" after graduating from Eastern Michigan University, and it's become a thriving business.  LeBlanc orders his green coffee beans in 150-pound bags, from importers in New York and California. The variety of coffee is based on what crops are in season. Typically, LeBlanc receives between 10 and 15 samples each week to choose from.  LeBlanc also only chooses fair trade certified coffee beans, which means the workers and farmers who grow the beans are provided fair and livable wages.  All of fresh. coffee's bean varieties come from the same farm to ensure a higher quality, called single origin coffee.  Every week, fresh. has just a few different varieties of coffee to choose from – come by the Chelsea Farmers Market to check out what the coffee buzz is all about!
For all the best in-season, summertime foods and recipes, stay tuned for the weekly installments of the
Chelsea Farmers Market Newsletter