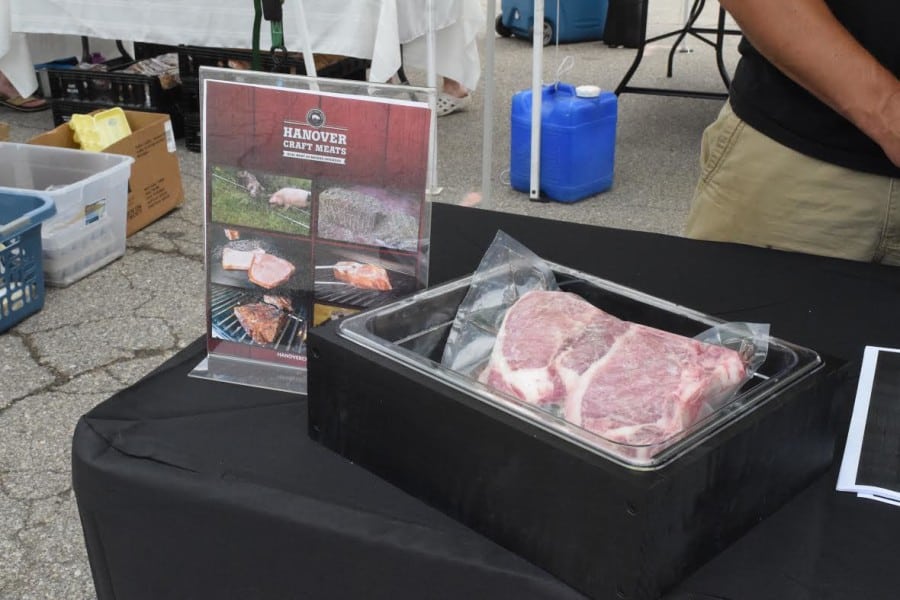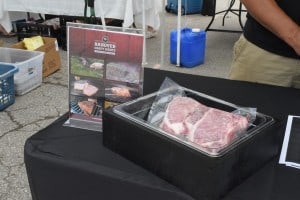 Hanover Craft Meat's' welcoming owner, Mike O'Connor, was exposed to farming as a child. He grew up on his grandparent's farm and years later, has the Old Zotter Farm, a small family farm in Southern Michigan. They have worked hard to restore the farm which was originally homesteaded in 1876. Mike's goal with the farm was to have food that was raised a better way. So, he initiated his own business for himself and his family and later reached out to the local community, doing things on a broader scale.
Him and his family raise lamb, chicken, and pork, focusing on animal health and wellbeing. Their pigs, sheep, and chickens live naturally to make the best non-GMO, naturally raised, pastured meat.
The biggest challenge he faces is the unpredictability of working with livestock. He explains, "sometimes they don't do what you want them to do." For example, they may knock over the water or go over the fence. However, he loves the challenge because that's what makes his work fun and entertaining.
Check out Hanover Craft Meats online at www.Hanovercraftmeats.com. They are located at 10550 Luttenton Rd and Mike can be reached at (517)-414-9017.
They sell locally processed meat every Wednesday at the Bushel Basket Market. Make sure to stop by!