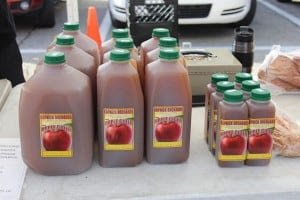 The Saturday Winter Farmers Market takes place from 9 a.m.-1 p.m. inside the cafeteria at the Washington Street Education Center.
This week, there will be live music by Los Tres Dingos and there will be no market on March 11.
*content and pictures from Chelsea Update
Below is a list of vendors who are expected to be there.
Kapnick Orchards – Apples, cider, baked goods, fudge.
Debbie's Bead Design – handmade jewelry


Country Hills Pottery – pottery
Bean Creek Cookie Co – old fashioned cookies made from scratch, caramel corn
Marks Farm – Winter squash, kale, cabbage, potatoes, onions, broccoli, sweet potatoes, other produce
Thistle Blossom Herbals – Products to heal and sooth – Boo Boo Fix It, Lavender Linen spray, herbal balms, infused oils and moisturizing – alcohol free hand sanitizer.
Stone Hearth – assorted artisan breads all baked from scratch with no preservatives, hot dog buns, cookies, brownies, fruit breads including red raspberry, strawberry, blueberry, apple, cinnamon raisin, 4-cheese pepperoni rolls


Lands of Bru-Garick – eggs, quilted bags, hand-made goods
Myer Jam – jams and jellies
Humus Falafil – falafil sandwiches, baklava, hummus
Jks Jewels – jewelry
United Sweets of America-cupcakes
Finding the Trail – home brewed soap
La Baguette – Baked Goods
The market is seeking a new manager. For the position description, go to https://chelseafarmersmkt.org/2017/02/market-manager-job-opening/