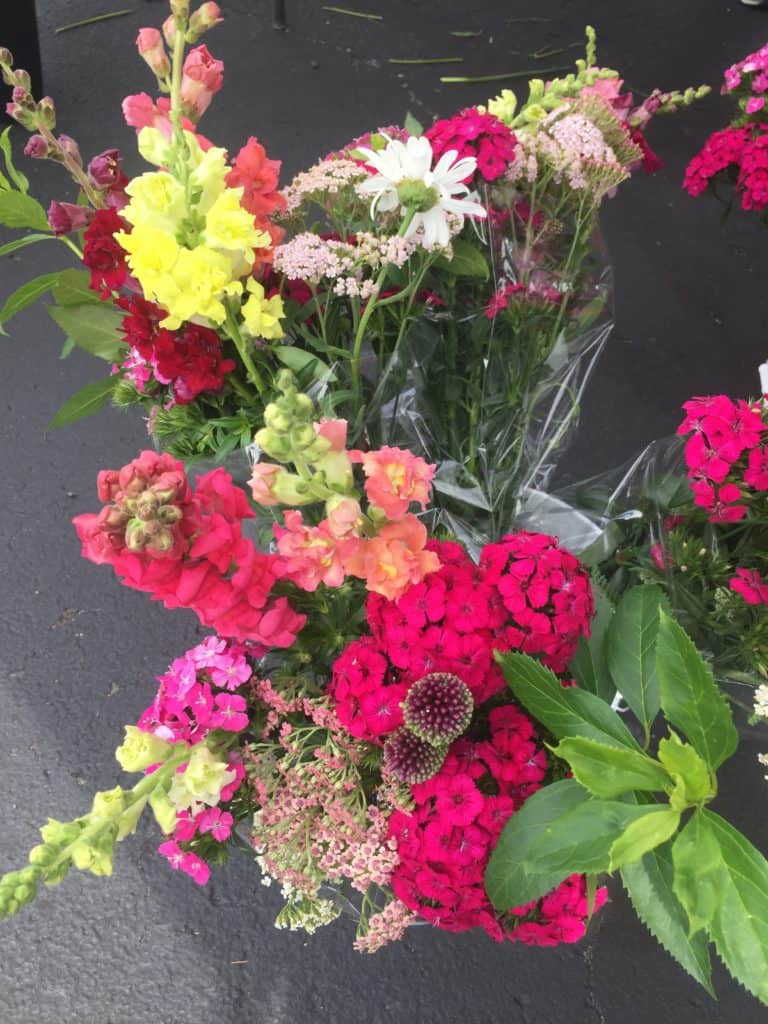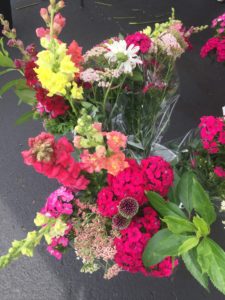 The Wednesday Bushel Basket Farmers Market now takes place in the Chelsea State Bank main branch parking lot at the corner of M-52 and Old US-12 from 2-6 p.m.
There is plenty of close-by parking on the other side of the driveway from the bank. Please do not park in the adjacent bank lot, which is reserved for customers and the vendors.
This week, here's the list of vendors that are expected to participate and what they expect to have. Please remember that sometimes vendors are unable to attend the market or bring all the items they'd hoped to have for sale.
Pregitzer Farm Market:  maybe corn, hanging baskets, snap peas, other vegetables.
Marks Farm: eggs, zucchini, summer squash, broccoli, cabbage, cukes, beets, lettuce, kale, green beans.
K's Acres: black and red raspberries, cherries, blueberries, plums, peaches.
Golden Fleece Farm: grass-fed beef


Stone Hearth Bakery: Artisan Breads all made from scratch without preservatives. Specialty breads including bacon cheddar beer, Asiago kalamata, apple cinnamon, cinnamon raisin, peach pecan, strawberry white chocolate, red raspberry dark chocolate, wild blueberry cream cheese, cheese, jalapeno cheese, 4-cheese, German rye, honey whole wheat, Italian Milano, marble rye, multi (8) grain, Polish pumpernickel, rosemary herb, San Francisco sourdough, spinach feta cheese, 4-cheese pepperoni rolls, 4-cheese habanero/jalapeno pepperoni rolls, cookies, cinnamon buns.
Kapnick Orchards: peaches, cherries, raspberries, snap peas, potatoes, tart cherries, blueberries, baked goods.
Jacob's Farm Shares: natural produce, eggs, honey, lettuce, beets, radishes, broccoli, cukes, Chinese cabbage, honey spread.
Pat-A-Cakes: gluten free flour mixtures
Good Times Kettle Corn: two sizes of kettle corn
Diane Day Flowers: cut flowers
Swallowtail Pottery: pottery
Lutchka Angus: eggs, sweet and hot peppers, sweet onions, garlic, broccoli, zucchini, summer squash, thyme, basil, parsley, cabbage, pattypan squash, Yukon gold and red skinned potatoes, salad tomatoes.
Farm Sudz Soap: local handmade soaps

Food demo by Judy Radant.

Photos and content credit to Chelsea Update!
---