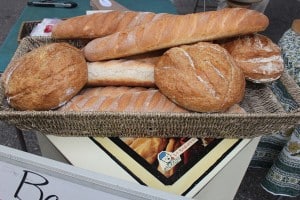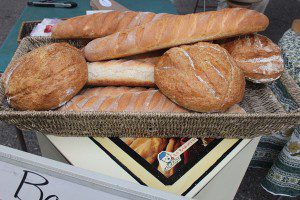 Autumn is just around the corner, and that means winter squashes, tasty greens, colder hardy brassicas (think broccoli, cauliflower, collards), leeks and more will be making their way out of the field and onto the tables of the market. Won't you come and join us Saturday to see what you can bring into your kitchens?
The Chelsea Farmers market takes place in the municipal parking lot adjacent to the Library on Park St. There is plenty of on street parking and additional parking in the public lot behind the Purple Rose Theater. Market runs from 8 am-1pm each week through the end of October and then will transition indoor at the Washington St. Education Center!
Live musical guest this week: John Latini back to fill our ears and hearts with his lovely voice
The library will host a story time each week from 9am -9:30am through the end of the season. Bring your little ones down to listen!
Kapnick Orchards: apples, (maybe peaches), pears, grapes, raspberries, fresh pressed cider, sweet breads, fudge, nut butters and more!
Dave's Honey: a variety of sizes, eggs, and a special cinnamon/honey drink
Brieland Shoultz: heirloom seasonal vegetables, eggs, jams
Yum and Crum: delicious homemade specialty bagels!
Elysium Bath and Bodyworks: hand crafted soaps, bath bombs and lip balms
Gasche Berries: blackberries and red raspberries
Robin Hills Farm: special appearance this week – coming with eggs, tender greens and (maybe) shiitakes mushrooms
Lake Divide Farm:** NEW! Sustainable veggie growers – will have a wide variety of heirloom and other seasonal vegetables
Doug's Mugs: functional and lovely hand thrown pieces
Affeathermations: intentional natural art, chakra wheels, smudge bundles and more
Fluffy Bottom Farm: creamery with yogurt and cheese
(maybe) Anna Bristle: seasonal veggies and crochet items
Bordine Farms: gorgeous Dahlias and Snapdragon bouquets
Myer Jam: handmade jams, jellies, applebutter and dog treats
Stone Hearth Bread and Bakery: sweet bread, cinnamon rolls, variety of cookies, cheese bread, sourdough, pepperoni rolls and more!
Merkel Gardens: seasonal veggies, mixed flower bouquets
Heim Gardens: seasonal vegetables, berries and fruits
Tantre Farm: organic seasonal veggies, berries, fruits, mixed bouquets
(maybe) Wild Shoreline Salmon: Alaskan caught salmon – frozen and smoked
Two Tracks Acres: beef, chicken, pork and some seasonal veggies
fresh.: locally roasted and delicious coffee; whole bean or ground and for purchase by the cup
VogueBooge: variety of scented soy candles
Flore Orchard Farm: honeycrisp apples
La Baguette: french bakery specializing in baguettes and other delicious savory and sweet pastry
Bean Creek Cookie Company: an amazing selection of baked goods from macaroons to chocolate chip cookies, molasses cookies, caramel corn and more!
Thistle Blossom Herbal: salves, boo-boo sticks, and so much more for your skin care needs
Goetz Greenhouse: large variety of seasonal vegetables from eggplant to corn; mixed flower bouquets