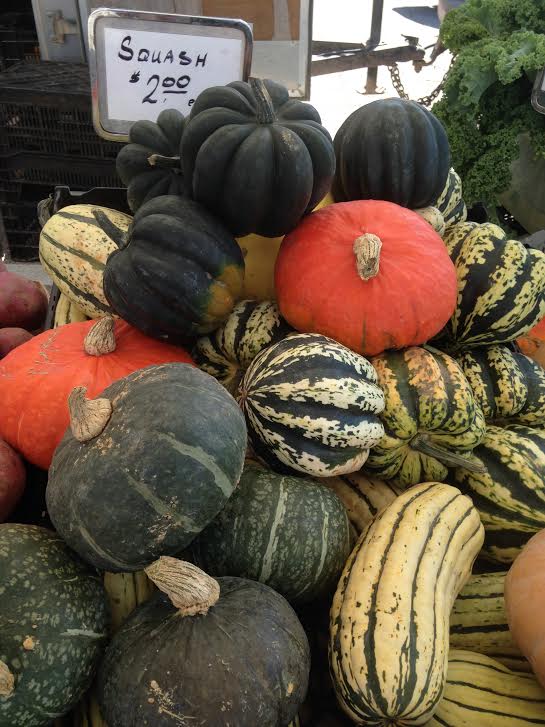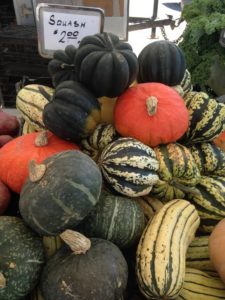 Greetings all!
Rain or Shine! That's our motto – so don't miss out on all the amazing produce, pottery, eggs, meat and more at the market this afternoon. Can't wait to see all of your shining faces!
The Bushel Basket Market takes place in the CSB parking lot on the corner of Old US 12 and M52 every Wednesday from 2-6pm, May-October. There is plenty of parking in the lot adjacent to the bank. We will move indoor on Saturdays from 9-1 starting in November. Check out the website www.chelseafarmersmkt.org for more details!
Your vendors work very hard to bring what they said they would when they said they could. Sometimes life happens and that isn't possible. Thank you so much in advance for understanding and for your support.
This week at market:
Lutchka Angus: lots of beautiful seasonal veggies, gourds, pumpkins and more
Kapnicks: apples galore! fresh pressed cider, doughnuts, fudge, sweet breads, nut butters, pears, grapes and lots more
Golden Fleece: deliciously and sustainably raised beef, lamb and chicken
K's Acres: seasonal fruits, syrups, and more!
VogueBooge Candle Co.: soy candles in a large variety of sizes and scents
Jacob's Fresh Farm Shares: honey, eggs, seasonal veggies
Needle Lane Farm: organically certified seasonal veggies!
Gasche: red raspberries and eggs
Pregitzer Farm: an assortment of seasonal veggies!
Stone Hearth Bread and Bakery: so much variety: apple cinnamon, blueberry cream cheese, asiago kalamata, bacon cheddar beer bread, rye, Hawaiian, french, rosemary herb, multi-grain, sourdough, assorted cookies, cinnamon buns, pepperoni rolls and more
Swallowtail Pottery: gorgeous hand thrown bowls, mugs, cups, pie dishes, and more.