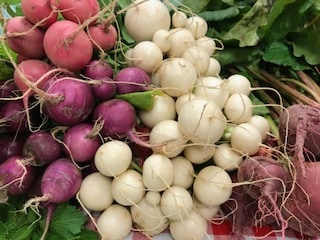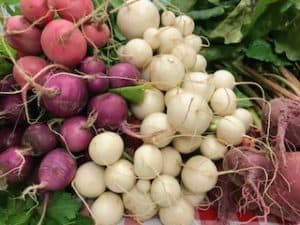 Greetings!
The winter market takes place at 500 Washington St. inside the cafeteria of the 100 Building. Market runs from 9am -1p each Saturday between now and the 31st of March.
There is plenty of close parking and you can enter off of Freer Rd. or off of Washington St. I will do my best to make sure there are visible signs guiding you – feedback is always welcomed here!
We have a lovely mix of vendors this winter season! They are hopeful to have what they said, but sometimes mother nature has other ideas in mind – we appreciate your understanding and support!
Musical guests this week will be the MacDonald Brothers with their sweet sounds from 10:30-12:30!
Also, bring the kids down between 9-9:30 for story time with the library 🙂
This week you can expect:
TANTRE – a beautiful mix of organic vegetables and fruits
COUNTRY HILLS POTTERY – lovely and functional pottery that is both dishwasher and microwave safe
JACOBS FRESH FARM SHARES – local honey
BREILAND-SCHOULTZ – farm fresh eggs, jam and soap
AFFEATHERMATIONS – lovely nature art used for ceremony and celebration
LA BAGUETTE – french baking at it's finest! savory tarts, baguettes, madeleines, gf chocolate chip cookies and more
VOGUEBOOGE – soy based candles available in all sizes and a variety of scents
BEAN CREEK COOKIE CO. – delicious baked treats from cookies to caramel corn, savory mix and macaroons
KAPNICK ORCHARDS – seasonal fruit, sweet breads, fudge, cider doughnuts and nut butters
MARKS FARM – wide variety of seasonal veggies, eggs, and sometimes meat
GOLDEN FLEECE FARM – pastured lamb, beef and eggs
TIANI BODY CARE – amazing hand lotions, foaming soap, lip balm and more
STONE HEARTH BREAD AND BAKERY – huge selection of cookies, sweet breads, savory breads, pepperoni rolls, cinnamon buns and more
MYER JAM – nice selection of handmade jams, dog treats and knit items
KRISTIES KREATIONS – wool mittens, headbands, knit/crochet items all made with love
SHORELINE WILD SALMON! – delicious wild caught Alaskan Salmon brought to you by a local. Canned, frozen and smoked options
DEBBIE'S BEAD DESIGN – lovely necklaces, bracelets, and earrings all handmade with love