I am so excited that I get to make special trips to connect with the farmers of our markets this year! Over the next month I will be visiting all the fruit, vegetable and meat farms we host at our markets and I couldn't be more pleased with the opportunity to CONNECT. We all have different lenses that carry our physical and emotional selves through time and space. By engaging with this community of hard working, inspiring entrepreneurs in this intimate way opens space for dialogue and understanding. It is through empathy that we can develop real conversations about relationship; with one another, with all living beings and with the planet at large. These families are showing their passions to me and are driving me to have an understanding of their lives through their actions!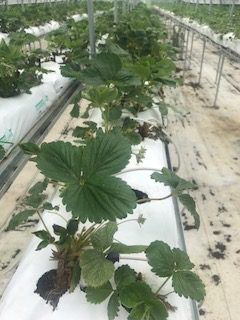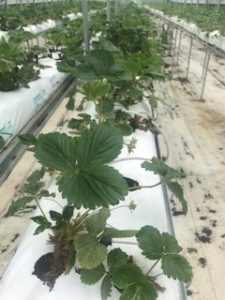 My first farm to visit was K's Acres in Hillsdale, MI. The farm is run by Tom and Scott Kolasa and sits on about 160 acres. 8 of those acres consist of fruit trees and brambles including several varieties of apples, peaches, plums, pears, raspberries, black raspberries and blueberries! They use a very intensive greenhouse system to grow strawberries during, not only, the summer months but the shoulder seasons as well. There are 2-3 plants per bag of fertilizer on shelves two deep in a large greenhouse space. It was designed and built by the two farmers and is irrigated with their design as well. Very innovative work!
They have pots upon pots of tomatoes, cucumbers, and herbs weaving throughout the land nearest to the house as the surrounding acres of the farm are mostly fruit trees and woodland. Every year they tap over 200 maple trees for syrup and have two wood stoves that they use to process that sweet maple sap. They built the washing and packing facility/barn, that sits adjacent to the house, themselves and have plans for another hoophouse to be put up for raspberries soon! They have been at the farm for well over a decade and continue to learn and grow through MSU extension and other services to create the best and most productive fruit they can.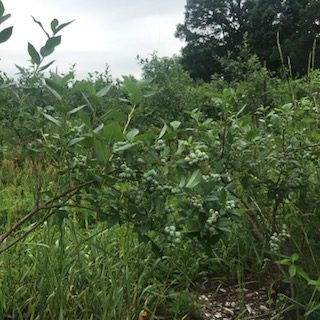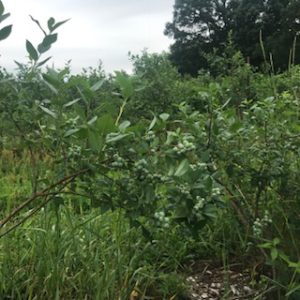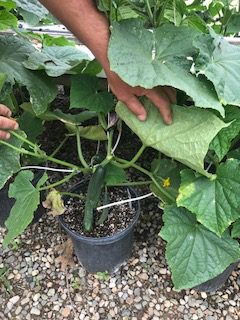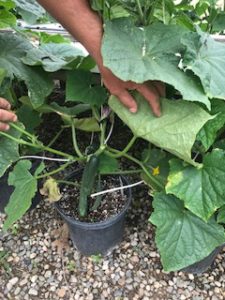 It was a real pleasure to cruise around the orchard with Scott and learn the history of his farm and the family land that houses the fruit and veggie production. You can check out K's Acres at our Wednesday farmers market each week through October!