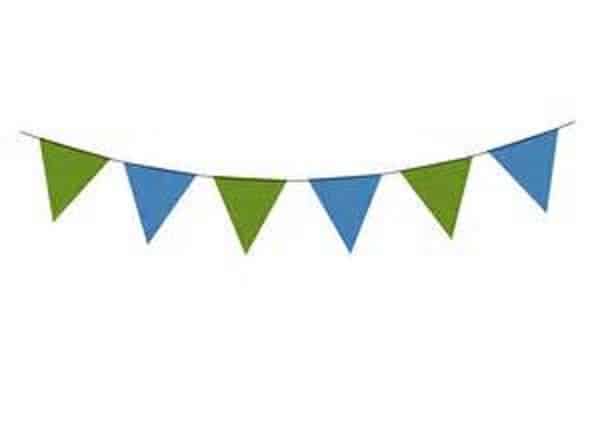 Cooking with Kids
It's back to school time at the farmers market, and we want to help you prepare young people to get excited about eating healthy and fun with afterschool snacks.  There's so much talk these days about the marketing of high fat, high calorie snacks to kids – so we thought we'd put a new spin on some classic snacks (chocolate ice cream, chips and cheese and crackers), with a farmers market twist!  All can be made with a little adult assistance, and of course the freshest summer ingredients.  Also, cost was put into the equation, with many of the ingredients falling under $2 at the farmers market or grocery store.  Have your kids take the taste test challenge at the market on August 14th and 17th, and learn how to make these recipes from the market intern, Callie Gavorek!
Caprese Salad Sticks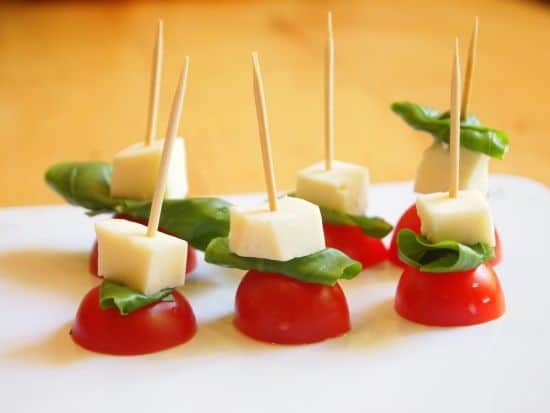 Serves 4 
Ingredients:
4 Part-Skim Mozzarella Cheese Sticks
12 Cherry Tomatoes
1 cup Fresh Basil
Toothpicks
Directions:
Clean cherry tomatoes and cut into halves.
Clean basil leaves and remove any bad leaves or long stems.
Slice mozzarella cheese sticks into 6 cubes – making a total of 24 cubes.
On a toothpick, from bottom to top, place tomato half, a basil leaf, and cheese cube on each tooth pick.
Serve with basil pesto or olive oil.
Nutritional Content (Without Basil Pesto or Olive Oil):
95 Calories, 6g Fat, 3g Carbohydrates (1g Fiber), 8g Protein
More recipes and tips in the newsletter below!
After School Snack Recipe Demos, Choose My Plate Activity, Farmer's Market Scavenger Hunt, and more!
Wednesday, August 14th  Chelsea Community Hospital, 2:30 – 6:00 pm
Demos: 3PM Parmesan Kale Chips, 4PM Chocolate Berry Parfait, 5PM Caprese Salad Sticks
Saturday August, 17th Park St., 8:00 – 12:00 pm
Demos: 9AM Caprese Salad Sticks, 10AM Parmesan Kale Chips, 11AM Chocolate Berry Parfait
We are happy to accept two new programs at the Bushel Basket:
Prescription for Health 
(starting July 16th), and the 
Supplemental Nutrition Assistance Program
 (also known as Bridge Cards)
For more information on Prescription for Health: Visit 
Faith in Action
 and the 
Prescription for Health
 websites!  We'll have healthy market recipes available to inspire you as you fulfill your Prescription for Health goals.
Artful Afterschool Snacks
Make cooking a creative activity with these colorful and healthful recipes – see how many colors of fruits and vegetables you can try every week!  Check out the resources below from the USDA for more resources about helping youth learn to play with their food, and get healthier for it!
————————————————————————————————————————-
Chocolate Berry Parfait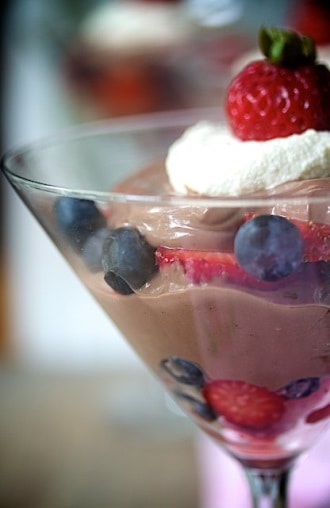 Makes 4 Servings
Ingredients:
1 cup Fresh Strawberries
1 cup Fresh Blueberries
2 ripe avocado
1/2 cup cocoa powder
1/4 cup Honey
1/2 cup Milk
1 teaspoon vanilla extract
Optional: Whip cream or Cool Whip for topping
Directions:
1.       Peel and quarter a ripe avocado. 
2.       Put avocado, cocoa powder, honey, and milk in a blender/food processor and blend until smooth. 
3.       Layer berries and avocado pudding in glass of choice.
4.       Top with whip cream, cool whip, or garnish of choice.
Nutritional Content:
Without Whip Cream 240 Calories, 17 g Fat, 39g Carbohydrates (10g Fiber), 4g Protein
——————————————————————–

Parmesan Kale Chips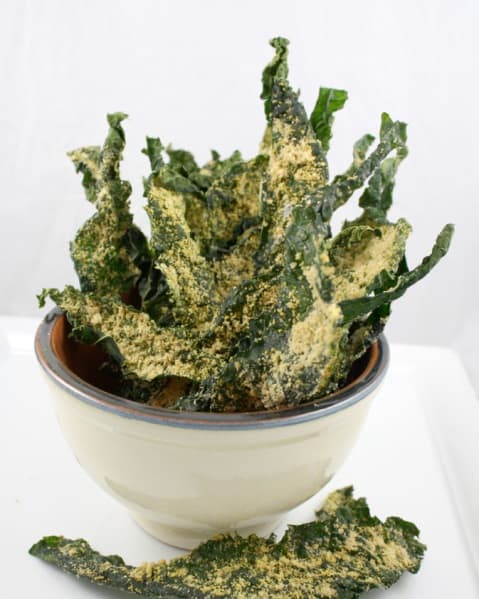 Serves 4
Ingredients:
1Large Bunch of Kale
1 Tbsp Olive Oil
3 Tbsp Grated Parmesan Cheese
Salt & Pepper to Taste
Directions:
1.       Preheat oven to 375 degrees Fahrenheit
2.       Wash kale, remove stems, and cut into 2-inch pieces
3.       Toss kale, olive oil, and grated Parmesan cheese in a large mixing bowl
4.       Spread kale out on a baking sheet and season with salt and pepper 
5.  Bake for 10-15 minutes or until crispy
Nutritional Content:
79 Calories, 5g Fat, 6g Carbohydrate (1g Fiber), 4g Protein
Incorporate Fruits & Veggies
into Your After School Snack
Including fruits and vegetables in your after school snack is easy! Use this handout as a guide to incorporating more fruits and vegetables into your life. The recipes provided in this handout include ingredients that you can find here at the Chelsea Farmer's Market and Bushel Market.
Availability of Michigan Favorites
Fruits
Vegetables

 

Apples: July – December

Sweet Cherries: July

Blueberries: Late July – Early September

Raspberries: July & September

Strawberries: June

Rhubarb: May

 

 

Asparagus: May – June

Greens: June – October

Squash: September – December

Carrots: July – October

Broccoli: July – October

Sweet Corn: August – September
Healthy Snack Ideas 
Carrot and Celery Sticks with Hummus
Low-Fat Cottage Cheese with Diced Tomatoes, Fresh Basil, Salt and Pepper
Veggie Quesadilla – Whole Wheat Tortilla, Low-Fat Shredded Cheddar Cheese, Green Pepper, Tomato, Mushrooms and Onion
Smoothie – Low-Fat Vanilla Yogurt, Orange Juice, Banana, Strawberries, and Blueberries
Apple Slices and Peanut Butter
Cucumber Sandwiches with Cream Cheese and Tomato Slices
Don't Forget to Stay Active Too!
Hula hoop with your friends!
Play active video games such as dancing and sports video game
Join a school sports team such as the soccer, basketball, baseball, volleyball, or football team
Do jumping jacks during the commercials of your favorite television show
Exercise to an old 80's exercise video
New Vendor Offerings this Week:
Seasonal Vendors
* Ingredient for In-Season Recipe
Duane Bordine of Bordine's Farm: Bouquets of cut snapdragons, zinnias and pin cushions plus stems of gladiolas.  NEW!
Golden Fleece Farm, LLC: Grass fed beef products including ground beef, ground round, rib steaks, T-bone steaks, sirloin steaks, hamburger patties, beef brats, Italian sweet sausage, soup bones, grass fed chickens raised on organic corn, soy-free feed (no GMO) at 3.5-4.5 pounds at $5 per pound.
Good Times Kettle Corn: kettle corn in small and large bags.
Greystone Creamery: feta, possibly ricotta, Man-chel cheese, possibly cow Gouda, Chelsea-cam, Rosy-cam, blue Man-chel, sheep Gouda, butternut, garlic pepper and plain cream cheese.
Janet's LLC: grilling rubs, jam, flavored nuts, suckers, spices to make flavored butter, U-M and MSU dolls, and greeting cards.
Kapnick Orchards:  Red have peaches, paula and red apples, shiro plums, blackberries, blueberries* and flaming fury peaches.
Kapp Farms: baked goods, pretzels and rolls, hot and olive twists, crispy treats, cinnamon rolls, zucchini, string beans, basil, cherry tomatoes, and kale.
Kniffen Famly Farms: eggs, whole and half chickens. NEW!
Lutchka Angus and Farm Market: sweet and cooking onions, herbs, kale*, zucchini, summer squash, jalapenos, red and yellow potatoes, hot and sweet peppers,cabbage, cucumbers, corn, eggplant, zinnias, sunflowers and dillweed.
Mark's Farms and Greenhouse: maple syrup, kale*, chard, beets, kohlrabi, green and sweet onions, broccoli, cabbage, zucchini, summer squash, salad and slicing cukes, green and yellow beans, new, red, Yukon, gold and white potatoes
Mama Mo: hummus and seitan. Hummus flavors include ginger squash, tan/cran orange, sesame chive satay, kalamata rosemary, black pepper walnut, roasted pepper, horseradish, roasted garlic, traditional, lemon zest, curry lime, tomato basil, onion dill, roasted beet, wasabi, jalapeno, chipotle. Seitan flavors include: nuggets, traditional, fajita strips, Italian fennel sausage, breakfast sage sausage, vegan BBQ, BBQ, roast.
Oak Hill Farm: honey, bee pollen, lotion bars, candles, gift bags with assorted honey products.
Pregitzer Farm Market, LLC: CSA pick-up, annuals in baskets, broccoli, summer squash, zucchini, kale*, maybe sweet corn, herbs*.
Stone Hearth Breads and Bakery: pumpernickel, German rye and German rye seeded, Italian Milano, honey whole wheat, San Francisco sourdough, assorted cookies and buns, four-cheese pepperoni rolls, spinach feta cheese bread, multi-grain bread, country loaf, cheese bread, rosemary herb and tomato basil bread, four-cheese bread sticks, jalapeno cheese bread and assorted sweet breads — including cinnamon, cinnamon raisin, strawberry white chocolate, peach pecan, wild blueberry cream cheese, Reuben rolls, and bacon cheddar beer bread.
Sprouted Alive Bakery: whole grain, raisin, sprouted and gluten-free bread.
T. J Farms: Tomatoes*, zucchini, onions, perennials, nursery stock plants, trees and bushes.
————————————————————————————————————
For all the best in-season, summertime foods and recipes, stay tuned for the weekly installments of the
Bushel Basket Newsletter