Wednesday Farmers Market Vendors
Every week from May through October, our full season vendors will be at the farmers market in Chelsea, MI, ready to greet you with what's fresh.
SATURDAY VENDORS | WEDNESDAY VENDORS (below)
---
Bordine Farms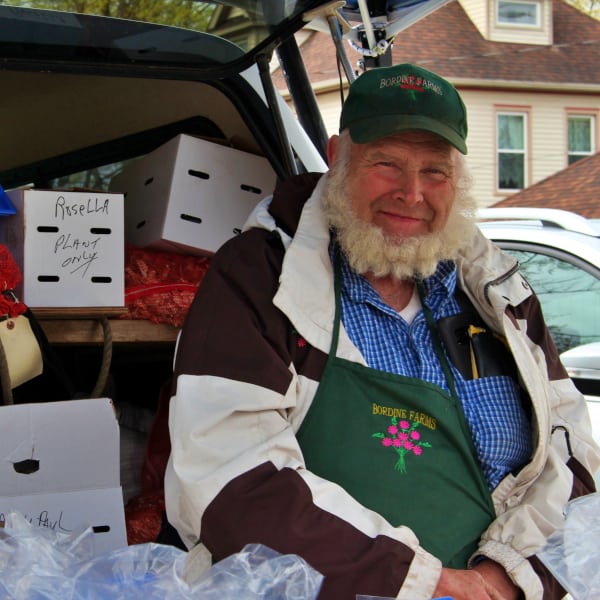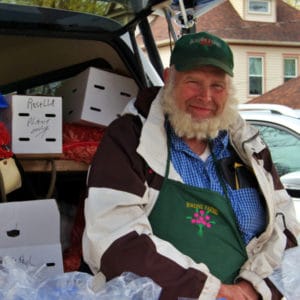 Duane Bordine
(734) 645-6267
Stockbridge, MI
Sells fresh cut flowers and plants, such as snap dragons, dahlias and zinnias. They give out rewards cards – buy 4 flowers or plants and get the 5th plant half price! At the market most Saturday's.
---
Golden Fleece Farm, LLC
Brett and Barb Seabury
4608 Sylvan Rd.
Grass Lake, MI
www.goldenfleecefarm.com
Although not born into a family of farmers, but the start of their farm in 1975 came from the love of being outdoors and animals. It has always been important to them to have good quality food that is natural as possible, without hormones pesticides, fungicides, and herbicides. Besides having an organic vegetable garden and producing grass fed lamb products including chops, steak, shanks, stew, shish kabob, sausage, and eggs, they have raised goats, sheep, chickens, turkeys, ducks, geese and a Suri llama.
In the off-season, Golden Fleece Farm meat can be purchased at the Saline winter market and Argus Farm Stop in Ann Arbor
---
K's Acres

Hillsdale, Michigan
Offering lovely hanging baskets, asparagus, berries, annual and perennial plants, syrups and other wonderful fruit.
---
Kapnick Orchards
Scott Robertello
4245 Rogers Highway
Britton, MI
Kapnick Orchards has been a family owned business for many years. It was founded in 1958 by Robert and Gertrude Kapnick and Charles and Janice Kapnick. Our farm market, near Tecumseh, was first opened in 1961. In 1975, Charles and Janice purchased the market from Charles' parents Robert and Gertrude Kapnick. Currently the market is operated by Sharon and Bruce Shaffer and Scott Robertello, who purchased the farm from Janice in 2001. Sharon is the daughter of Janice and Charles. In 2011, Kapnick Orchards celebrated their 50th anniversary. During the fifty years, Kapnick Orchards has seen many changes. It was transformed from a one room store to the larger operation of today.
Some of their produce includes: Asparagus, Strawberries, Cherries (sweet & sour), Red Raspberries, Black Raspberries, Peas, Beans, Blueberries, Potatoes, Apricots, Plums, Peaches, Nectarines, Pears, Apples and Squash. Baked Goods & Apple Butter are also available!
---
Hankra Jewel

Sadiq and Stacey bring magic to the market with their gorgeous silver and copper wire crafted jewelry. Check them out on Saturdays from time to time too!
---
La Baguette
Suzanne Murray and Lisa Carolin
Ann Arbor, MI
(734) 253-2193
[email protected]
labaguettea2.com
Suzanne is a retired French teacher and Lisa is a retired journalist – turned baker! They specialize in baguettes, brioche, madeleines, and a rye sesame boules, tartlettes, and gluten free chocolate chip cookies. Look for them Saturday as well!
---
Marks Farms and Greenhouse
In the off-season, Marks Farms and Greenhouse products winter markets in Ypsilanti on Tuesdays at the Corner Brewery, Allegiance Hospital in Jackson on Thursday mornings, and Saline on Saturday mornings. They'll be selling fall/winter vegetables, along with fresh evergreen wreaths, grave blanket and  pillows, cemetery pieces, roping and centerpieces.
Deb Marks
7290 Laberdee Rd.
Britton, MI
www.localharvest.org/marks-farms-greenhouse-M56134
Hanging baskets, herb plants, strawberry plants, succulents, assorted vegetable plants.
 
---
Pregitzer Farm Market, LLC
Wade Pregitzer
6870 Territorial
Munith, MI
yourfarmmarket.com
CSA (community supported agriculture) shares, tomato, pepper, egg plant,cucumber, herb plants, cabbage, broccoli, annual flowers.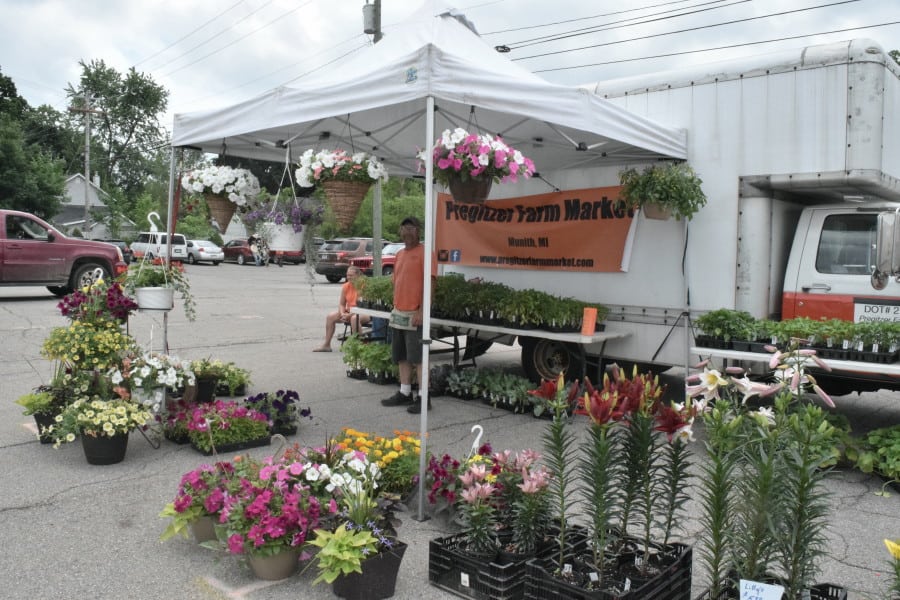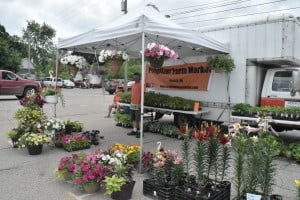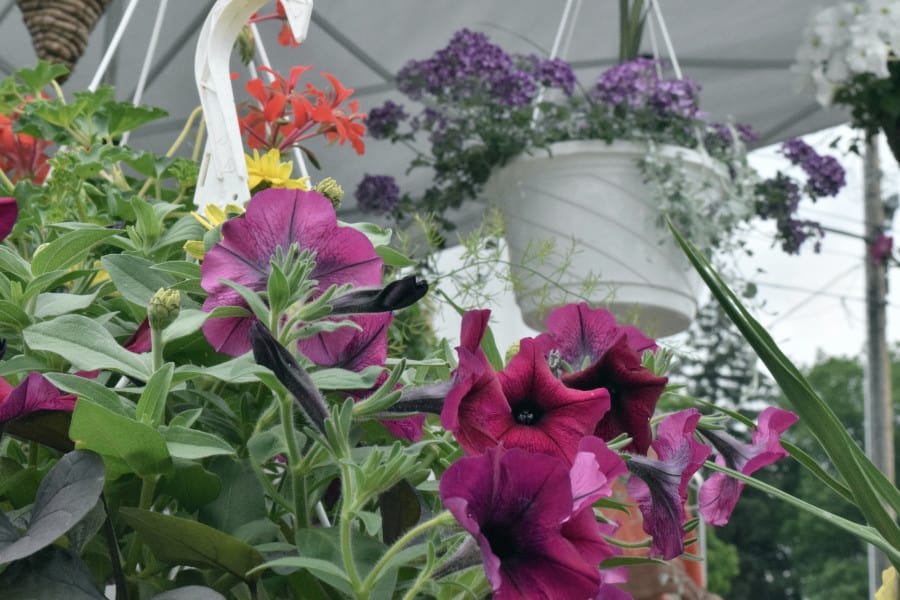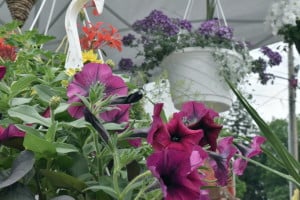 ---
Stonehearth Breads and Bakery
Adam Ulbin
305 S. Main St.
Brooklyn, MI
Our bakery is celebrating its fifth year in business this year, and specializes in crusty, artisan breads made from scratch without preservatives. Stone Hearth Breads and Bakery has a retail store in Brooklyn and sells at the Ann Arbor Westside, Adrian, Ypsilanti, Jackson, and Chelsea Farmers' Markets.
 
---
Swallow Tail Pottery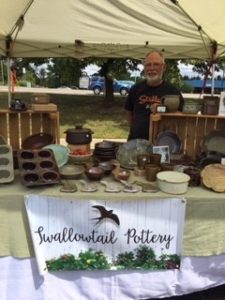 Barry Braun
Gorgeous hand thrown pottery. Functional, sturdy, and lovely to look at.
---
Needle Lane Farm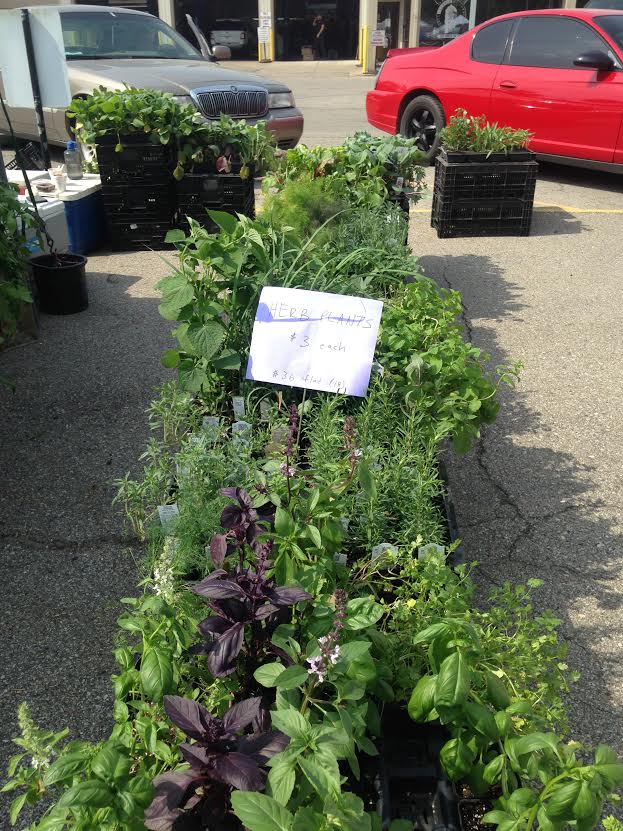 Beverly
6376 Tipton Hwy
Tipton, MI 49287
Needle-Lane Farms was started in 2003 with the goal of providing the best fresh produce to our local community.  We are a compost based, no spray farm that follows organic standards to produce healthy food.
---
Good Times Kettle Corn
Marge Mills
Delicious and made on the spot fresh kettle corn in a variety of sizes!
 
---
 Dougs Mugs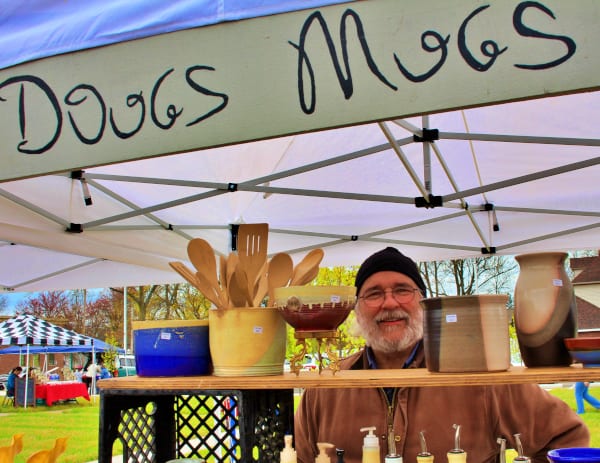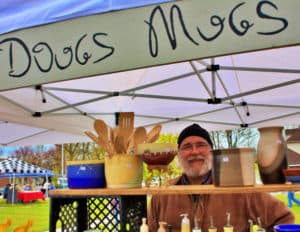 Doug Worthington
Chelsea, MI
Mugs, bowls, pie plates, platters, flower pots, oil dispensers, soap dishes and more! All functional items.
---
Dexter Folsom
Hand crafted bird houses and feeders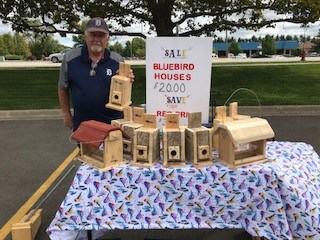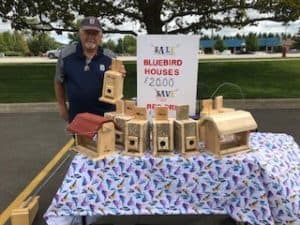 ---
Manchester Blooms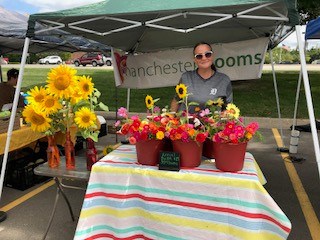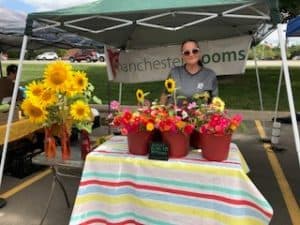 10722 Bethel Church
Manchester, Michigan
(734) 395-4460
www.manchesterblooms.com
Manchester Blooms is a nothing fussy flower farm full of annuals like: cosmos, zinnia, and sunflowers!
---
Jacob's Fresh Farm Shares
Jacob D'Lamater
[email protected]
www.jacobsfreshfarm.com
Farm fresh eggs, honey, swarm catchment, and toward the middle of the season fresh and tasty vegetables!