Where
NEW LOCATION! Main St., across from the Police Station, downtown Chelsea near Palmer Auto
Notes to customers: Please enter through municipal lot entrance across from Police Station. No parking or drive-through is available in the Palmer Auto lot, and bathrooms can be used at the Police Station.
When
Saturday, 8:00 am – 12:00 noon
Events
Move More at the Market Events– Sign up for the Chelsea Community Hospital Healthy Communities Walking Program and receive market bags, walking maps and join a walking groups that meet at the market evert week.
Enjoy the Ann Arbor Symphony Orchestra as they play a special performance at the farmers market. They'll have an instrument petting zoo for kids, to go along with the MOPS and Co-op preschool event, "Chalk it up!". Have fun with the kids this weekend at the farmers market!
Healing Hearts Center will be giving out messages to our customers to support their non-profit efforts.
Thanks to all who supported the Yellow Door event at BBQ 52! We're selling t-shirts and bags to support the Farmers Market Health Initiative – please ask for more information at the market info table!
2014 brings back your favorite vendors … and more!
We hope you'll be back to join us too!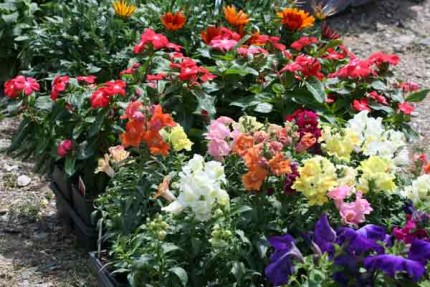 THE CHELSEA FARMERS MARKET IS THE PLACE TO BE!
Watch for our weekly emails. We'll tell you what's up at the Market.
*****
Forward this email your friends!
Tell them to sign up with coordinator@chelseafarmersmkt.org
*****
The Market is looking for VOLUNTEERS.
Contact coordinator@chelseafarmersmkt.org
Seasonal Vendors:
Beverly's Crafts and More – Pillows, baked goods, body cream, soap, granola
Bordine Farms – Fresh cut galdiolas and other fresh flowers
Chandra June – Jewelry and garden art
Country Hills Pottery – Pottery
Debbie's Bead Designs – Beaded Jewelry
Fairview Studios – Earthwork crafts and publications
Frog Hollar Farms – Produce, home-baked breads and cakes, crafts, cut flowers, and more
fresh.Llocally roasted coffee – We are excited to be outside and introducing a new coffee. Our Brazil Cerrado is back. A darker body bean with low acidic finish. A great espresso bean that allows for great variety. Come drop a blinko chip when you buy your first bag of the year!
Greystone Farm & Creamery – Cream cheeses, camembert style cheeses, feta, and gouda, and manchego style cheeses from the sheep's milk.
Goetz Greenhouse – Asparagus, lettuce, swiss chard and spinach.
H & H Sugarbush – Maple syrup, maple cream, maple candy, maple nuts, popcorn
Heim Gardens – Perennials, annuals, hanging baskets, planters, produce (vegetables, raspberries, strawberries)
Kapnick Orchard – Apples, cider, baked goods, fudge, fresh nut butters.
La Baguette – French breads
Mama Mofoods – 15 varieties of hummus and seven varieties of seitan.
Merkel Gardens & Greenhouses – Hanging baskets, flats and produce
NEW! Renovatio Woodworks – Recycled barn wood and metal furniture
Ruhlig's Produce – Wide variety of vegetables and cut flowers, and spring spinach!
Stone Hearth Breads and Bakery – Artisan breads, bagels, favo, pepperoni rolls, cookies
Tantre Farm – Organic vegetables and cut flowers (starts May 31st)
NEW! Two Track Acres – Pasture raised pork, chicken and eggs
Zatkovich Pastures – Grass fed beef, eggs, poultry
Daily Vendors:
Bristle's Handmade and Homegrown – Knit items and produce
NEW! Elder Woods – Great Lakes stone birdhouses
Flying Dragon Arts – Jewelry
Tasty Bakery – Gluten-free baked goods
NEW! Water Color Pottery
In Season Recipes of the Week (from: eatingwell.com):
Rhubarb Waffles with Rhubarb Sauce
Rhubarb Waffles with Rhubarb Sauce Recipe
yield: 6 servings
These light and crispy rhubarb waffles are made with whole-wheat flour and egg whites and topped with a sweet and tangy rhubarb sauce. If there's any sauce left over, drizzle it on a scoop of frozen yogurt.
Ingredients
Sauce
1 1/4 pounds rhubarb, trimmed and diced (1/4 inch), about 5 cups
1 1/2 cups sugar
Waffles
3 large egg whites
1 1/4 cups nonfat milk
1 1/2 tablespoons canola oil
1 1/2 cups all-purpose flour
1/4 cup whole-wheat flour
3 tablespoons sugar
1 tablespoon baking powder
1/4 teaspoon salt
Preparation
To prepare sauce: Combine rhubarb and 1 1/2 cups sugar in a medium saucepan and bring to a simmer over medium-low heat. Cook until the rhubarb is tender and translucent. Transfer about 1 cup of the rhubarb to a small bowl with a slotted spoon, and reserve for the waffle batter. Boil the remaining rhubarb in syrup over medium heat, stirring occasionally, until slightly thickened, 5 to 7 minutes.
To prepare waffles: Whisk egg whites in a large bowl until frothy. Whisk in milk and oil. Stir in the reserved 1 cup cooked rhubarb. Sift all-purpose flour, whole-wheat flour, 3 tablespoons sugar, baking powder and salt into a medium bowl. Gently stir the dry ingredients into the egg-milk mixture just until moistened.
Preheat a waffle iron. (If your waffle iron is not nonstick, brush it lightly with oil.) Fill the iron about two-thirds full. Close and cook the waffles until they are nicely browned, about 4 minutes. Repeat with the remaining batter, coating the waffle iron lightly with oil, if necessary, before cooking each batch. Serve hot, topped with the rhubarb sauce.
More Info: http://www.eatingwell.com/recipes/rhubarb_waffles_with_rhubarb_sauce.html
Fun Rhubarb Facts!
One of the historical rhubarb plant facts, is that Ben Franklin is credited with being one of the first people to send rhubarb seeds to the American Colonies.
Rhubarb is low in calories, low in fat, cholesterol free, and is high in fiber, providing approximately 5 grams of fiber per cup of cooked rhubarb.
Rhubarb also contains vitamin A, potassium, and calcium. One cup of cooked rhubarb contains as much calcium as a glass of milk! (Calcium from plant sources is not as well absorbed by the body as calcium from dairy products, however.)
One of the important rhubarb plant facts to remember is that Rhubarb leaves are toxic (poisonous). They contain oxalic acid.
Some parts of the rhubarb plant have medicinal uses. In previous centuries, rhubarb was cultivated almost solely for its medicinal uses.
Fresh, tender rhubarb stalks can be eaten raw, but they have a tart flavor. If rhubarb is consumed raw, it is usually dipped in sugar. Now that's a rhubarb plant fact that you might want to try for yourself!
Rhubarb is extremely easy to grow, and even the smallest home-owners yard can accommodate rhubarb plants! You will be provided with tasty, versatile rhubarb to create many amazing rhubarb dishes including breakfast, lunch, and dinner!
Rhubarb plants need very little care and attention and they usually do not suffer from diseases and pests.
More Info: http://www.rhubarb-central.com/rhubarb-plant-facts.html