Chelsea and Bushel Basket Farmers Markets are hosting their annual farm to table dinner fundraiser this May 9, 5:00 – 8:00 pm, at the Chelsea Alehouse in downtown Chelsea. Drop in anytime during these hours for a delicious meal made with fresh local produce from our farmers. Meal created by Alchemy (facebook.com/a2alchemy). We will have live music and drawings for prizes from our vendors. All proceeds go toward funding the farmers markets.
Make a reservation ahead of time or pay at the door. Tickets are $20, but we welcome donations beyond the ticket price. Children 10 and under are free. Please join us and help our markets grow!
Ticket URL: http://www.eventbrite.com/e/farm-to-table-dinner-a-farmers-market-fundraiser-tickets-24242499970
*Reserve ahead of time or pay at the door.
Facebook: https://www.facebook.com/chelseafarmersmkt/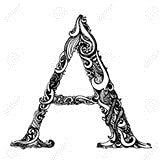 Our Menu, by Alchemy: Elemental Eating
*Because this event is farm to table and dependent on seasonal produce, menu may be subject to change
Carrot Fritters
Spring Zing Soup (sweet & spicy asparagus-golden beet  w. chicken stock)
Buttered Rum Parsnip Soup (vegetarian option)
D'avignon Radish Slaw (pickled with vinegar)
Rillettes (shredded pork and chicken, on toast)
Meal also includes baked goods donated by our vendors.
Mixed Nuts will be performing live music from 5-7 pm.