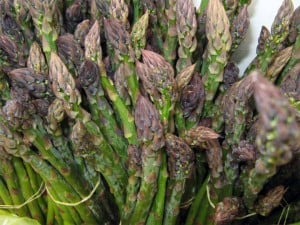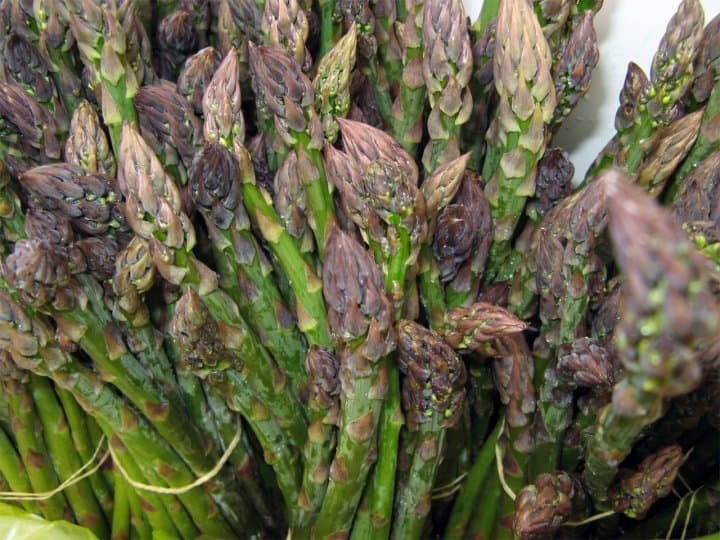 Ingredients:
3 tablespoons oil (I used olive oil)
1/2 onion, diced
2 cups potato, chopped into 1/2 inch cubes (2-4 potatoes, depending on size, new potatoes, russets or other "roasting" varieties will work best)
3 cups (12 oz) asparagus, snap off the woody ends and cut into 3 inch segments
5 eggs
3/4 teaspoon salt
ground pepper
Optional garnishes: greek yogurt and hot sauce
Special Equipment Needed: 12″ cast iron or non-stick skilletMethod:Heat your cast iron or non-stick skillet over medium heat. Add the oil to the pan and, once hot, add the onion. Saute until the onion is softened, then add the potatoes. Cook 10-15 minutes, adjusting the heat up to medium-high to high part of the way through the cooking to crisp up the edges of the potatoes. Meanwhile whisk together the eggs, salt and a couple grinds of fresh pepper. Add the asparagus for 2-3 minutes until it turns bright green and is tender but still has a snappy bite to it. Lower the heat to low and pour the eggs over the asparagus. Pick up the skillet and turn it side-to-side to distribute the eggs evenly if needed. Cook until the top of the eggs are just barely set. If this is taking some time (more than 3-5 minutes) finish under the broiler for 1-2 minutes. Remember it doesn't take long and broilers can easily burn food! Over cooking can cause the frittata to become a bit rubbery so keep a close eye during the last couple minutes and don't walk away. Cut into wedges and serve.