Greetings All!
Looking forward to seeing you all out there! It is going to be HOT, so please take care when bringing animals or yourselves out. I will have cold water available for all. With this heat, some of our vendors have opted out of sitting through the market…
The list of produce coming is growing! Snap peas & strawberries, asparagus, rhubarb, bib lettuce, salad mix, seasonings, birdhouses, perennial and annual plants, veggie starts, eggs, meat, bread and more.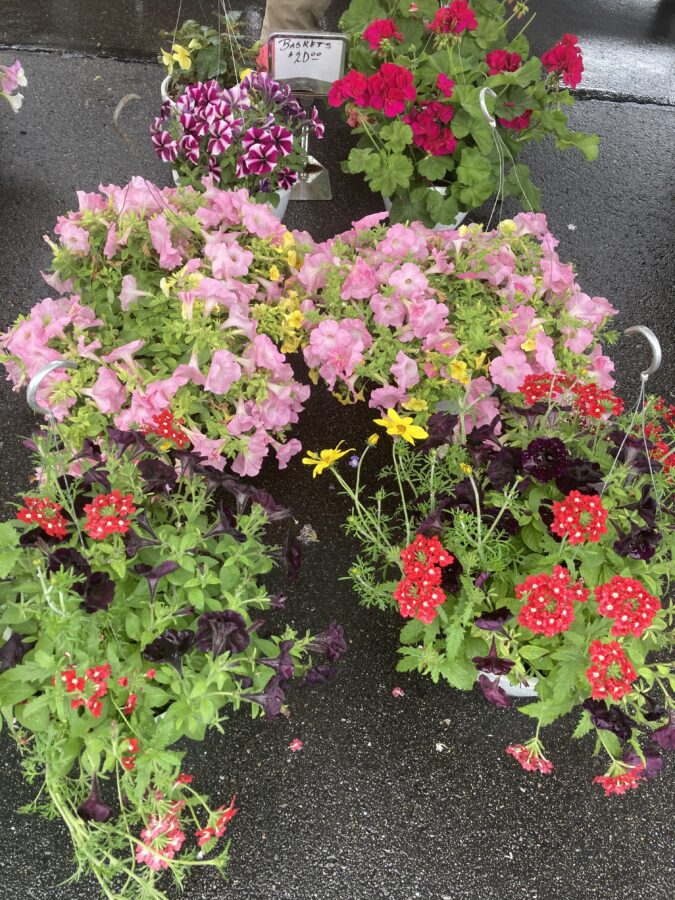 **Marks Farm has hanging baskets buy 1 get 1 free!
Where: Chelsea State Bank Parking Lot; 1010 S. Main St.
When: Wednesdays through the end of October
Time: 1-5pm
Strawberry Festival will be held on Saturday, June 18th. This fundraiser will help support our supplies for the children's tent activities! We will have individual Strawberry Shortcakes for purchase @ $3.50 a serving (suggested donation); gluten free option available too. If you are interested in helping out shoot me an email!
*Strawberries and shortbread donated by Kapnick Orchards.
This line-up is subject to change at the last minute and varies from week to week. For more in depth information on our vendors continue to check our website for updates on who is who.
Kapnick Orchards
Marks Farm
Kermit's Pad
Noggle Farms
Debbie's Delites – back next week
Dexter Folsom (weather permitting)
Lynn Eckerle and Blue Rose Studio – back in the fall
Lavender and Grace – back next week
Maureen Lochey – back next week
Jacob's Fresh Farm – back Saturday
Paul's Plant Starts
La Baguette
Country Crafts (weather permitting)
Kiwanis Club of Chelsea – back in the fall!
Grateful Soil – back next week
Fluffy Bottom Farm – back next week
Affeathermations (weather permitting)
Rayla House Beeswax Essentials – Back the last week in June!
Seasoning Solutions
Recipe of the week: Spicy Asian Roasted Broccoli and Snap Peas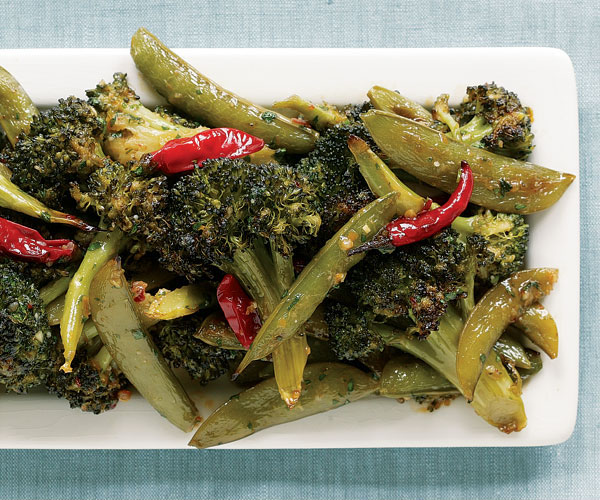 Servings: four.
If you have trouble finding fresh Thai chiles (also called bird chiles), try using the same amount of the dried version. This would be delish with fried tofu or beef!
Ingredients
5 cups broccoli florets (from about 2 broccoli crowns)
3 cups (about 12 oz.) fresh sugar snap peas
6 to 8 red or orange fresh Thai chiles, stems trimmed
3 Tbs. extra-virgin olive oil
2 Tbs. plus 1 tsp. toasted sesame oil
1 tsp. kosher salt
2 Tbs. fresh cilantro leaves, chopped
1-1/2 Tbs. light-colored (white or yellow) miso
1 Tbs. honey
2 tsp. sambal oelek (Asian chile paste)
1 tsp. finely grated orange zest
1 tsp. grated fresh ginger
1 clove garlic, minced
Preparation
Position a rack in the center of the oven and heat the oven to 450°F.
Put the broccoli, peas, and chiles in a large bowl; toss with 2 Tbs. of the olive oil and 2 Tbs. of the sesame oil. Sprinkle with salt and toss again. Transfer the vegetables to a 10×15-inch Pyrex dish and roast, stirring once, until the peas are lightly browned and the broccoli tops are quite dark in spots, about 22 min.
Meanwhile, in a small bowl, whisk the remaining 1 Tbs. olive oil, 1 tsp. sesame oil, cilantro, miso, honey, sambal oelek, orange zest, ginger, and garlic. Pour the mixture over the roasted vegetables and toss to coat. Remove the chiles (or leave them in for color but warn diners not to eat them). Serve immediately.