I can't believe it is already May 20th! I LOVE this part of spring. The lilacs are still going, the heat is coming during the day and the nights are still good for sleeping…
Join us this week for another stellar market!
Where: Palmer Commons; 304 S. Main St
When: Each Saturday between now and the end of October
Time: 8am -1pm
**This list of vendors is subject to change last minute
Astor Academy
Ballet Chelsea – fundraiser plant sale
Bee Cart
Beeton's Fine Foods
Bordine Farms
Brieland Shoultz
Bristle's Handmade and Homegrown
Checkered Flag Chocolate
Chelsea Chamber of Commerce: Chelsea Area Players
The Cookie Lady
Doug's Mugs
Goetz Greenhouses and Family Farm
Grateful Soil Farm
Jacob's Fresh Farm
Jams and Gems
Kapnick Orchards
Kermit's Pad
Ken's Woodworking
La Baguette
Lynn Eckerle
May We Color
Pola Pastry
The Roaming Stone
Sallie's Toy Box
Shaw Creek Woods
Smokey Michigan
Wild Cherry Farm
For more detailed information on all the vendors visit our Vendors page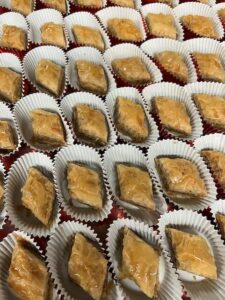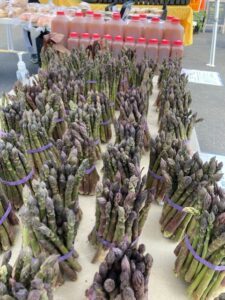 This week's event:
Children's Tent this week will have a scavenger hunt! Find all the things on the list and pick a fun prize
Smokey Michigan will have yummy brunch bowls again this week – come hungry!
Music starts up NEXT Saturday with the amazing Stacey Murray "Soul Songstress"
Volunteer opportunities! We need your help this summer – check out how you can plug in here!
Strawberry Festival is coming up in a month! This special fundraiser helps support the Children's Tent! More details to come…
As always, THANKS so much to all of our supporters:
Partners: The Chelsea Hospital, The Chelsea State Bank, The City of Chelsea/DDA, The 5 Healthy Towns Foundation
Sponsors: Kelly Goodell, Stephanie and Larry Doll, Sandra and Pat Merkel, Amy Zoran, J and L Heating and Cooling, Janice Carr, and the Chelsea Area Chamber of Commerce
*want to see your name here? Fill out our sponsorship form found here!