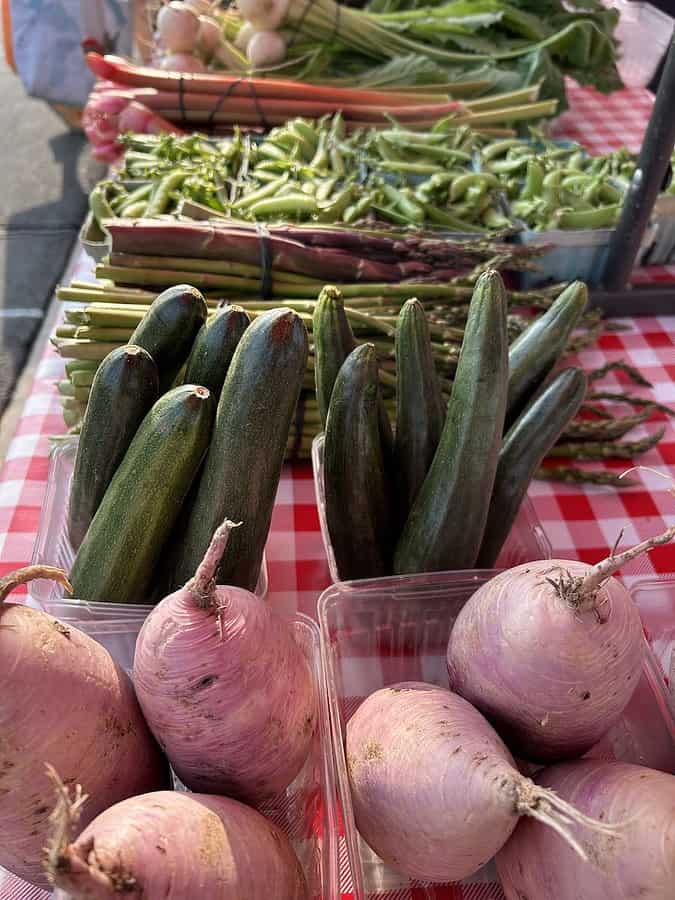 It's Strawberry Festival time! That is really just a fancy way to say that The Chelsea Farmers Market LOVES our strawberries and wants to celebrate them with YOU! It also means that we will have Strawberry Shortcake for sale (come early) as a fundraiser for our Children's Tent activities and I will be in a strawberry costume…
The Vendors:
Aatma Collective
Beetons Fine Foods
Bordine Farms
Brieland Shoultz Farm -scapes and chicken
Bristle Handmade and Homegrown
Chamber Spotlight: Orchid Orthopedics
Dexter Folsom
fresh.
Goetz Greenhouses
Grateful Soil
Hankra Jewel
Jacob's Fresh Farm
Jam's and Gems
JT's Deli
Kapnick Orchards
Ken's Woodcrafts
Kermit's Pad
La Baguette
Lynn Eckerle
May We Color
Merry Made
Old Brick Farm- *fresh chickens!
Pola Pastry
Roaming Stone
Sallie's Toy Box
Smokey Michigan
Tantre Farm
The Cookie Lady
Upperhand Fish
Wild Cherry Farm – last week until the fall!
**This list is subject to shift last minute. For a more detailed description of vendors please visit our Vendor page!
In other news…
Jack is BACK! Our lovely and wonderful crossing guard is back for the season (thank you Chelsea PD)
MARKET MUSIC: The Instrument Room will perform this week. 10:30-12:45. Sip some hot coffee and pull up a chair
CHILDREN'S TENT: A sweet little strawberry craft with Angie. Also, my 10 year old will be providing face painting…
VOLUNTEERS: You can still sign up to help with Our 3rd Annual Strawberry Festival Fundraiser! Sign up here. Scroll to the bottom for the face painting and shortcake serving spots
Save the Date! September 10th. Tickets to the Fabulous Feast, Farm to Table Dinner are on sale now! Inquire with myself or Angie for more information.
Thank you to our supporters!

PARTNERS: The Chelsea State Bank, The Chelsea Hospital, The 5 Healthy Towns Foundation, The City of Chelsea (DDA)
SPONSORS: The Chelsea Area Chamber of Commerce, Kelly Goodell, Stephanie and Larry Doll, Amy Zoran, Janice Carr, Pat and Sandra Merkel, J and L Heating and Cooling, Chelsea Police Department