This weekend we will have LIVE MUSIC from "Los Tres Dingos" and FREE HOT CHOCOLATE to celebrate valentines day!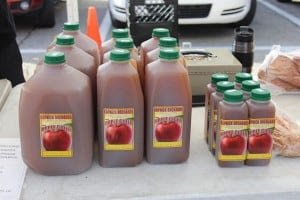 The Saturday Winter Farmers Market takes place from 9 a.m.-1 p.m. inside the cafeteria at the Washington Street Education Center.
Below is a list of vendors who are expected to be there.
*Thanks to Chelsea update for content and pictures
Kapnick Orchards – Apples, cider, baked goods, fudge.
Debbie's Bead Design – handmade jewelry
Affeathermations – Natural media crafts for ceremony and celebration. Bark art, wall hangings, medicine wheels, heal-the-earth wreaths, fans, rattles and owls.
Bean Creek Cookie Co – old fashioned cookies made from scratch, caramel corn
Marks Farm – Winter squash, kale, cabbage, potatoes, onions, broccoli, sweet potatoes, other produce
Golden Fleece – grass fed beef, eggs, lamb


Thistle Blossom Herbals – Products to heal and sooth – Boo Boo Fix It, Lavender Linen spray, herbal balms, infused oils and moisturizing – alcohol free hand sanitizer.
Stone Hearth – assorted artisan breads all baked from scratch with no preservatives, hot dog buns, cookies, brownies, fruit breads including red raspberry, strawberry, blueberry, apple, cinnamon raisin, 4-cheese pepperoni rolls
Lands of Bru-Garick – eggs, quilted bags, hand-made goods
Myer Jam – jams and jellies
Humus Falafil – falafil sandwiches, baklava, hummus


Dave's Honey – honey
Simply Gourmet Fresh Salsa and Tortilla Chips – fresh and canned salsa, tortilla chips, queso dio, bacon dressing, ready to eat items
JKs Jewels – jewelry
MI Garlic Farm – Garlic
Good Times Kettlecorn – freshly made kettlecorn
Finding the Trails Home Brewed Soap – custom made all natural soaps
Special Announcements
We are seeking a Kids Booth intern for this summer, in cooperation with the Intergenerational Garden and Manchester Farmers Market. Click here for details.
We will be hosting a CSA fair next Sunday, February 19, at the Chelsea First United Methodist Church. Meet farmers and learn about different CSA options within the 5 Healthy Towns area. Event is FREE, Prizes are available, and there will be hot coffee from Roaming Goat too! If you are a farmer with a CSA, register here to attend.