The Saturday Winter Farmers Market is back this week and takes place from 9 a.m.-1 p.m. inside the cafeteria at the Washington Street Education Center.
Below is a list of vendors who are expected to be there.
Kapnick Orchards – Apples, cider, baked goods, fudge.
Debbie's Bead Design – handmade jewelry
Country Hills Pottery – pottery
Bean Creek Cookie Co – old fashioned cookies made from scratch, caramel corn
Marks Farm – Winter squash, kale, cabbage, potatoes, onions, broccoli, sweet potatoes, other produce
Thistle Blossom Herbals – Products to heal and sooth – Boo Boo Fix It, Lavender Linen spray, herbal balms, infused oils and moisturizing – alcohol free hand sanitizer.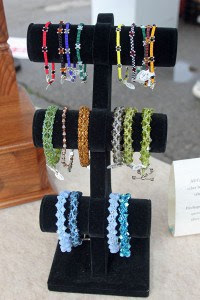 Stone Hearth – assorted artisan breads all baked from scratch with no preservatives, hot dog buns, cookies, brownies, fruit breads including red raspberry, strawberry, blueberry, apple, cinnamon raisin, 4-cheese pepperoni rolls
Lands of Bru-Garick – eggs, quilted bags, hand-made goods
Myer Jam – jams and jellies
Humus Falafil – falafil sandwiches, baklava, hummus
Jks Jewels – jewelry
United Sweets of America
Afeathermations: Natural media crafts for ceremony and celebration. Medicine wheels, heal-the-earth wreaths, fans, rattles, and owls. Mint smudge later in the season.
Brieland Shoultz: eggs, soap, jam
Mostly Green Acres:  soy free, organic fed, free range chicken eggs and whole chickens, grass fed beef
Golden Fleece: grass fed beef, eggs, lamb
Finding the Trails Home Brewed Soap