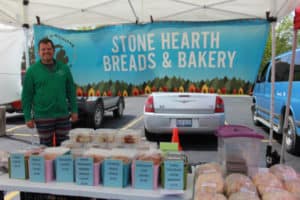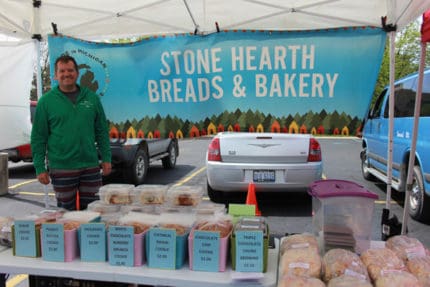 Happy Almost Equinox! What a splendid time of year here in the mitten state. The bounty of all the hard work and efforts of the summer labor can surely be felt, seen and consumed now.
The Bushel Basket Market takes place on the corner of M52 and Old US 12 every Wednesday from 2 – 6pm May through October.  Please park in the lot closest to the businesses as opposed to the actual bank lot if possible. Also, don't forget the market will move indoor, on Saturdays, to the Washington St. Education Center starting in November, so don't be shy to ask us for more detailed information.
As always please keep in mind that our vendors work very hard to bring you what they said they would when they said they could. Sometimes life creates alternate plans that get in the way of that.
This week we will have a special market basket drawing and give away for our SENIOR MARKET BUCKS participants only. Next week will return the last Wednesday of the month giveaway open to all patrons 🙂 Thanks in advance for understanding.
With that, your vendors:
Kapnick: apples, pears, fresh pressed cider, sweet baked goods, fudge, nut butters and more!
Lutchka Angus: a nice and bountiful variety of seasonal vegetables
Golden Fleece: sustainably raised beef, lamb and chicken!
Marks Farm: large selection of seasonal vegetables, pork, beefalo and eggs
K's Acres: seasonal fruits, veggies and syrups
Pat-A-Cake: gluten free flour mixes and baked goods!
Dougs Mugs: lovely hand thrown mugs, bowls, vases and more
(maybe) Compau Family Farm: sunflowers
Jacobs Fresh Farm Shares: a variety of sizes of honey, eggs, seasonal veggies
Stone Hearth Bread and Bakery: sweet breads, cinnamon buns, many different types of cookies, cheese bread, sourdough, pepperoni rolls and so much more
Needle Lane Farm: certified organic produce – from beans to beets, herbs, lettuces, greens, carrots and more
Gasche: black berries and red raspberries
Pregitzer Farm: lots of seasonal veggies
Bunch 'O Pines: red raspberries, heirloom tomatoes and mixed bouquets
VogueBooge Candles: many different scented soy candles
Thank you all for all that you do for this amazing community. You are appreciated!
Best,
Emily Griswold
Chelsea Farmers Market Manager