Saturday Farmers Market Vendors
Every week from May through October, our full season vendors will be at the farmers market in downtown Chelsea, MI, ready to greet you with what's fresh.
SATURDAY VENDORS (below) | WEDNESDAY VENDORS
---
Affeathermations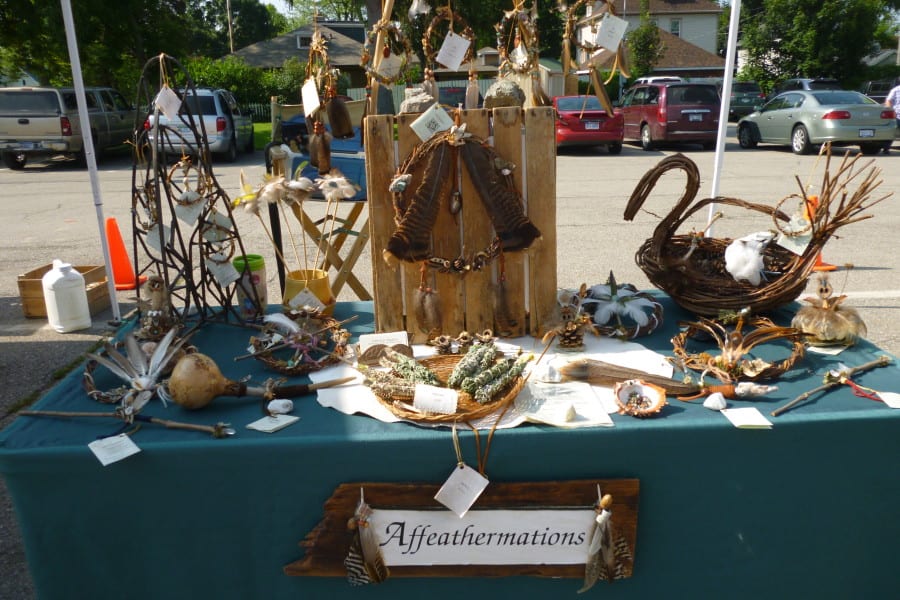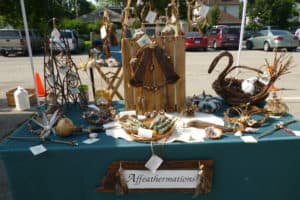 Joan Hutchinson
Ann Arbor, MI
[email protected]
Earthwork crafts and publications. Affeathermations can be found at the Ann Arbor Art Market on Sundays in the off season.
---
Shoreline Wild Salmon
Our fishing business is based out of Pelican, Alaska. We are a small team dedicated to providing hook and line caught wild salmon from the coast of Southeast Alaska. We aim to expand our presence to communities in Michigan and increase accessibility of wild and sustainable salmon, as well as provide educational opportunities regarding the health benefits of the fish that we offer.
It is our hope to bridge the gap between Alaskan fisherman and the consumers of Alaskan King and Coho varieties by sharing our resources, as well as our own stories and experiences with our customers.
We are proud to bring the world's best salmon to individuals and families across the country.
Marie Rose - from Saline, Michigan
Shorelinewildsalmon.com
---
Awakened Provisions

Kelsey is bringing her superfood, gluten-free healthy baked goods, vinegars and dry tea mixtures to the market. Don't miss her delicious Vegan Almond Coconut Super Cookie!
---
Bordine Farms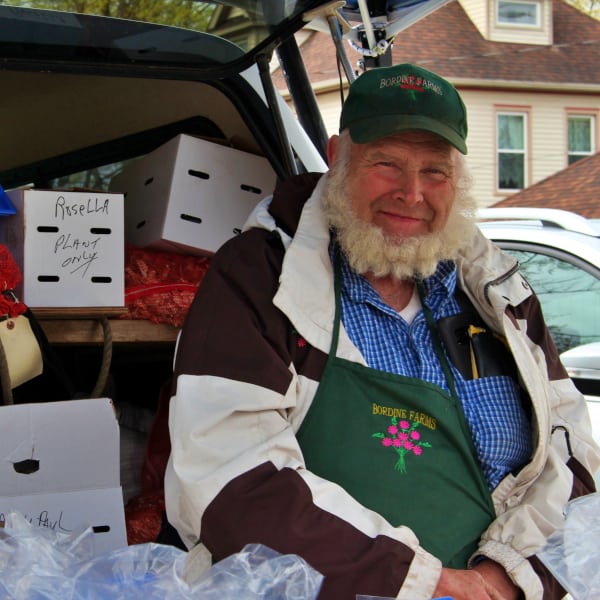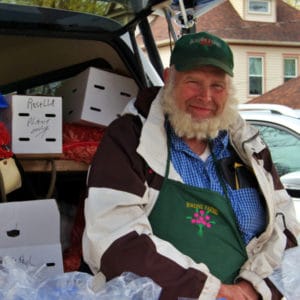 Duane Bordine
(734) 645-6267
Stockbridge, MI
Sells fresh cut flowers and plants, such as snap dragons, dahlias and zinnias. They give out rewards cards – buy 4 flowers or plants and get the 5th plant half price! At the market most Saturday's.
---
Para Para Creamery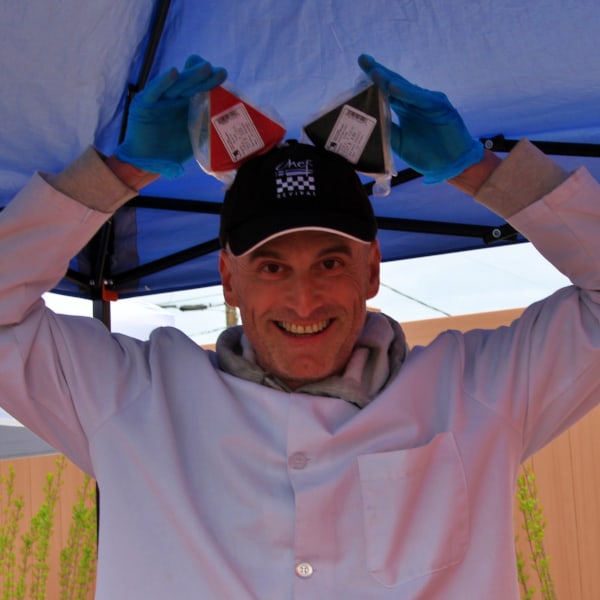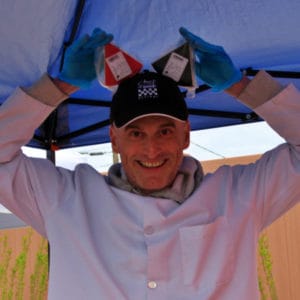 Po Erlich uses traditional cheese making processes in a modern facility, from pasteurized cow's milk from his wife's family farm - Steffey Family Farm. The cheese is antibiotics-free, rBST-free and free of synthetic additives. The Steffey Farm has been owned and operated since 1915 where their cows are kept stall free and fed a mix of corn, grass and hay grown right on the farm. From Cheddar to Blue you won't want to miss his product.
---
Bristle's Handmade and Homegrown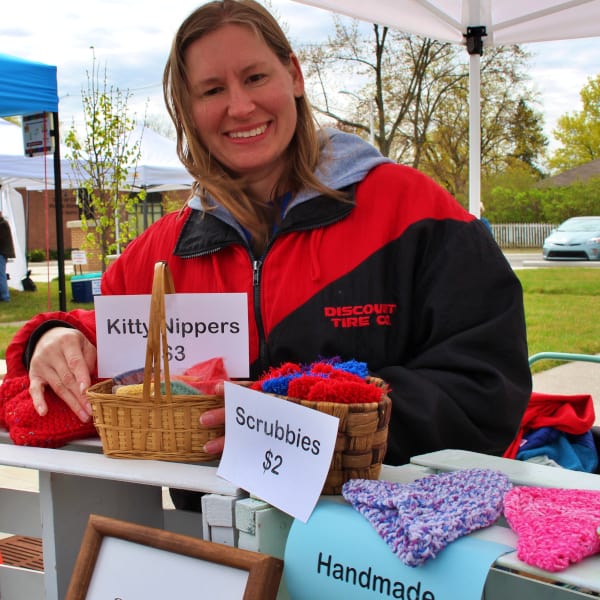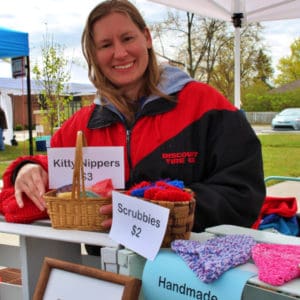 Anna Bristle
(269) 426-0686
Chelsea, MI
[email protected]
Sells hand knit items, such as hand towels, dish cloths, kitchen scrubbies, scarves, afghans, market bags, headbands and "kitty nippers" (catnip toys). Also microwave potato bags, and heated rice therapy bags. Homegrown vegetables and fruit including red raspberries, asparagus, rhubarb, tomatoes, lima beans, purple beans, acorn squash, fresh dill, zucchini, and pie pumpkins. Special orders available for knitted items! At the market most Saturdays; local from Chelsea.
---
Brieland-Shoultz Farms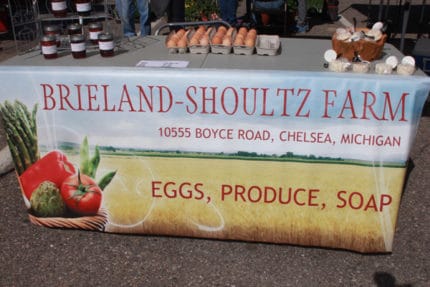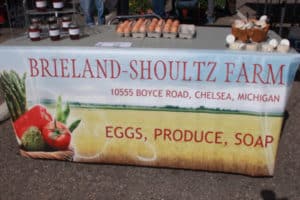 Greg Shoultz
(734) 834-3301
Chelsea, MI
Greg and Joan offer free-range eggs, pasture raised poultry, and grass fed beef at the Chelsea Farmers Markets. They also raise chemical-free, seasonal vegetables and offer a CSA program. Goats milk soap, home-made fruit jams and sourdough loaves round out this lovely farm's offerings!
---
Country Hills Pottery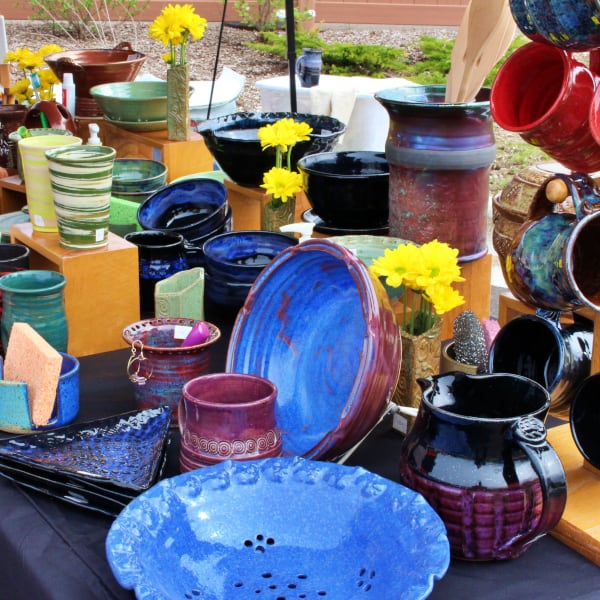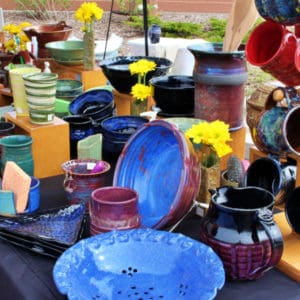 ---
Hoppy Soaps

Stephanie offers handmade, vegan, palm oil and preservative free soaps and body care products. Everything she makes is scented with 100% pure essential oils.
Ann Arbor, MI
hoppysoaps.etsy.com
[email protected]
---
Smellz So Good Candle Co.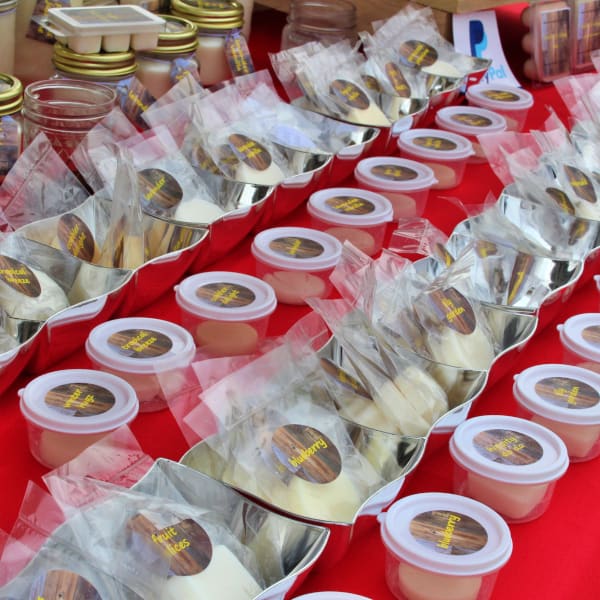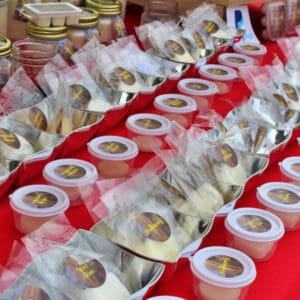 Kimberly and Carlton hand make their candles using all natural soy wax, cotton wicks and premium fragrance oils.
---
Fluffy Bottom Creamery

Artisanal cheese and yogurt made with mindfulness!
http://www.fluffybottomfarms.com
---
fresh.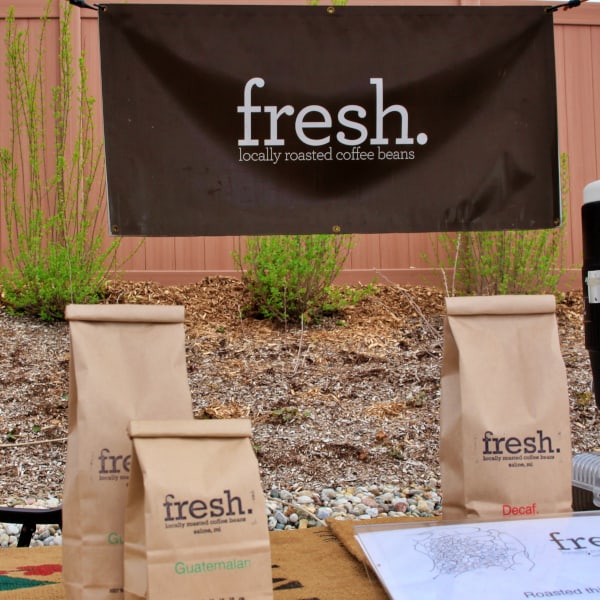 John LeBlanc
1576 Windy Ridge Ct
Saline, MI, 48176
(734) 904-1582 (John)
[email protected]
freshroasting.com
Locally roasted coffee beans. A micro-roaster out of Saline, Michigan that prides itself on affordable, quality coffee. They carry 4-6 varieties at a time made from premium beans. The quality of their cup starts with making sure the farmers are getting fair wages and ends when the last sip is gone. Will be at the market every Saturday.
---
Goetz Family Farm

8852 Goetz Rd
Riga, MI 49276
(419) 367-0269
www.sites.google.com/site/goetzgreenhouse

Centennial Farm with three generations of our family providing the energy and expertise to operate. We use natural practices in growing and keep our soil healthy to grow delicious veggies all summer and fall to market at Farmers Markets and our CSA program. We also sell cut flowers, hanging baskets, potted flowers and veggie starts.
---
The Lakehouse Bakery

Keegan Rodgers
Sugarloaf Lake
The Lakehouse Bakery is where comfort and artisan meet. Our retail bakery offers a full line of baked goods, savory treats and more! Using recipes handed down from generations before, The Lakehouse Bakery will showcase Michigan's unparalleled bounty.
---
H & H Sugarbush, LLC

Kirk and Michelle Hedding
Chelsea, MI 48118
(734) 323-5378
[email protected]
www.hhsugarbush.com
H & H Sugarbush, LLC is a family-run business and we have been making maple syrup on our Washtenaw County farm since 2007. The farm itself has been family-run for well over 100 years. Every spring we tap maple trees throughout the woods, hand collect the sap, and boil all of our syrup in a sugar shack right outside our house.
---
Heim Gardens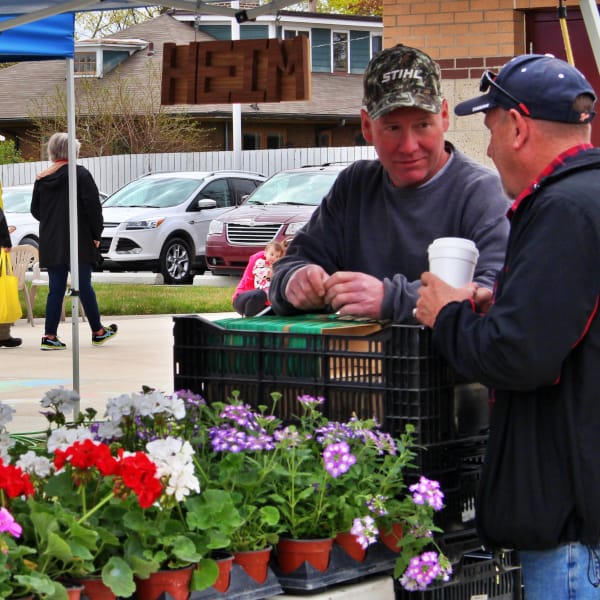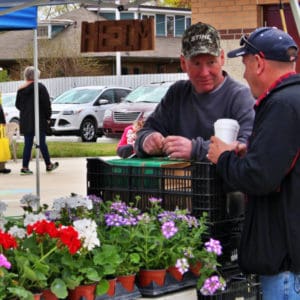 Mary Heim
17650 Heim Road
Chelsea, MI, 48118
(734) 475-2528
[email protected]
Heim Gardens grows perennials, annuals, hanging baskets and have a large selection of planters to choose from. We will also custom fill your planters. In the garden we grow cut flowers, tomatoes, green beans, asparagus, squash, radishes, onions, leek, cabbage, peppers, pumpkins, strawberries, raspberries, spinach, lettuce, herbs, gourds, sweet corn, peas rhubarb, flower baskets and much more.
---
Kapnick Orchards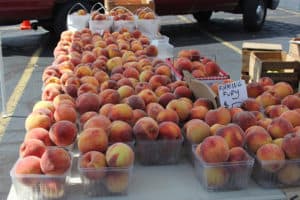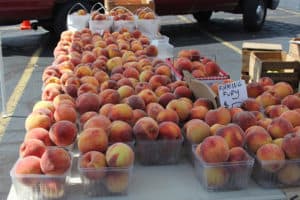 Scott Robertello
Britton, MI
[email protected]
www.kapnickorchards.com
Asparagus, Strawberries, Cherries (sweet & sour), Red Raspberries, Black Raspberries, Peas, Beans, Blueberries, Potatoes, Apricots, Plums, Peaches, Nectarines, Pears, Apples and Squash. Baked Goods & Apple Butter.
---
La Baguette
Suzanne Murray and Lisa Carolin
Ann Arbor, MI
(734) 253-2193
[email protected]
labaguettea2.com
Suzanne is a retired French teacher and Lisa is a retired journalist – turned baker! They specialize in baguettes, brioche, madeleines, and a rye sesame bread.
---
Lavender & Honey Apothecary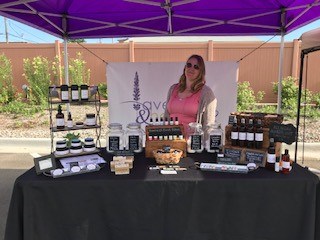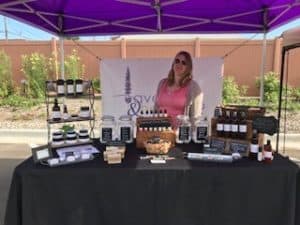 Angela Pietraszewski brings her passion and love of well crafted body care products. Everything she produces, from bar soap to face wash, eye serum and deodorant are made with organically grown or wildcrafted ingredients.
www.lavendernhoney.com
[email protected]
---
Merkel Gardens & Greenhouses
142 Van Buren
Chelsea, MI, 48118
(734) 433-1378
[email protected]
merkelgardens.com
We currently operate four greenhouses and grow many varieties of annual and perennial plants. We sell both hanging baskets and flats. We also fill customer furnished pots complete with dirt. Our produce includes everything from basic vegetables to many exotic Asian vegetables.
---
 Dougs Mugs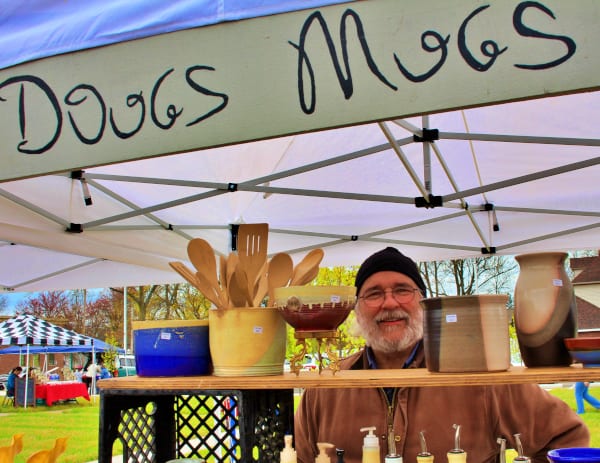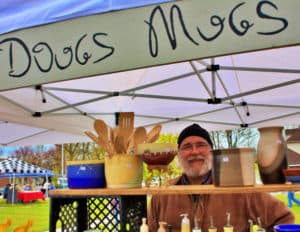 Doug Worthington
Chelsea, MI
Mugs, bowls, pie plates, platters, flower pots, oil dispensers, soap dishes and more! All functional items.
---
Sweet & Salty Cookie Co.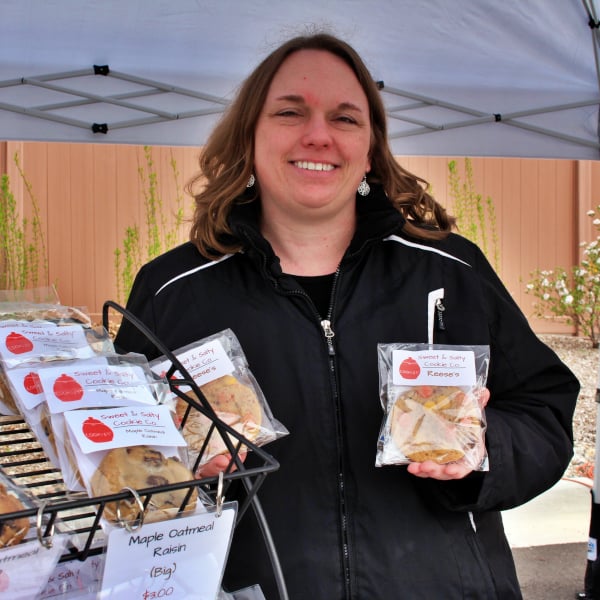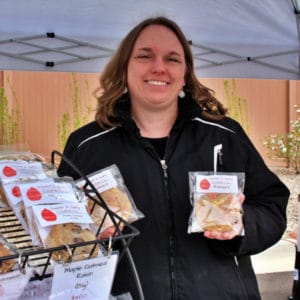 Jeff and Jocelyn hand crafts each batch of cookies using real butter and gourmet ingredients. From their signature chocolate chip to their hand dipped delights, each cookie is given special attention to ensure it meets their high quality standards.
---
Travka Herbals
Micro-batch herbal products made with organic and wild-crafted ingredients without preservatives or artificial anything! Infused with Reiki and sacred sound. From herbal soaps to sleep pillows, lip balm and bath fizzies. Olga Kaminsky translates her love into each product. May all beings know peace.
---
Tantré Farm
2510 Hayes Road Chelsea, MI, 48118 (734) 475-4323 [email protected] www.tantrefarm.com
Tantré Farm is located 9 miles southwest of Chelsea and started its very first crops of potatoes, winter squash, and garlic in 1993 on a 40 acre parcel. Since then their farm has grown to include about 80-100 varieties of vegetables, mushrooms, and a small variety of herbs and flowers. They also offer various CSA produce share memberships options! See their website for more details.
---
Jacob's Fresh Farm
Jacob D'Lamater
[email protected]
www.jacobsfreshfarm.com
A small all natural farm based out of Chelsea, MI. Jacob and his crew strive to provide healthy produce as natural as possible. Local honey and eggs round out his offerings at market along with a CSA Program!
---
Two Track Acres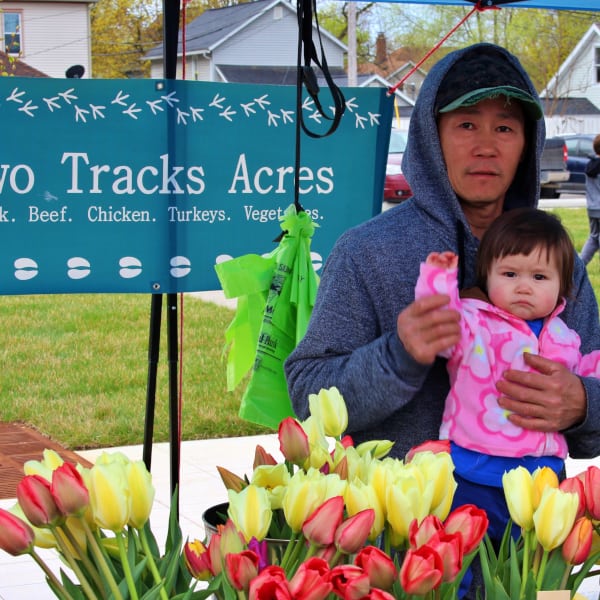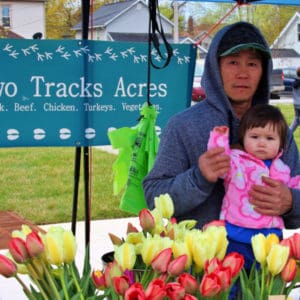 11845 Orban Rd
Grass Lake MI 49240
Stephanie Willette
[email protected]
(616) 734-9123
Stephanie and Taik take a holistic approach to farming, which means that they value diversity in our environment. They use natural methods to raise animals on pasture, and grow a number of different vegetables and flowers in their gardens. Rotational grazing and growing allow them to nurture the soil and keep their farm healthy! They will be at market each week with pork, veggies and cut flowers.
---
---
Dexter Folsom
Hand crafted bird houses and feeders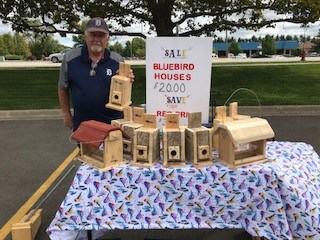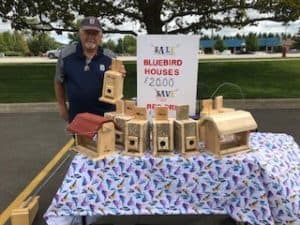 ---
Debbie's Bead Design
Hand woven or strung Swarovsky Crystals and sterling Silver Findings bring together lovely bracelets, earrings and necklaces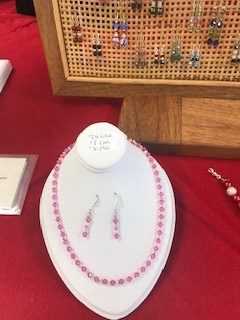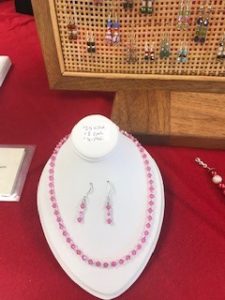 ---
Stonehearth Breads and Bakery
Adam Ulbin 305 S. Main St. Brooklyn, MI
Our bakery is celebrating its fifth year in business this year, and specializes in crusty, artisan breads made from scratch without preservatives. Stone Hearth Breads and Bakery has a retail store in Brooklyn and sells at the Ann Arbor Westside, Adrian, Ypsilanti, Jackson, and Chelsea Farmers' Markets.