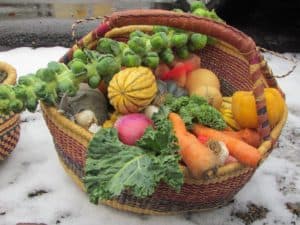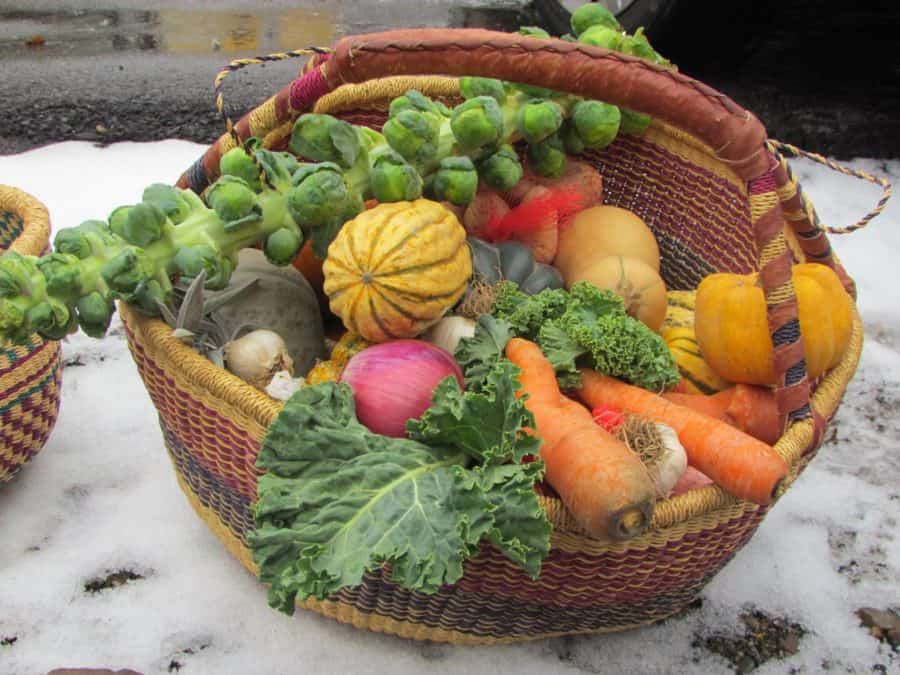 St. Joseph Mercy Chelsea and 5 Healthy Towns will host a Community Supported Agriculture (CSA) Fair on Sunday, February 19, from 1 to 3 p.m. at the Chelsea First United Methodist Church, located at 128 Park Street in Chelsea.  Attendees will have an opportunity to meet and speak with local farmers, as well as sign up for summer CSA memberships, which include access to weekly boxes of in-season produce. This event is FREE and we will have coffee and prizes!
A CSA membership is a subscription-like service to a local farm's produce, which can include vegetables, fruit, humanely raised meats, organic options, or more, depending on the farm.  At the fair, potential CSA members will have the opportunity to browse tables and meet with local farmers and producers.  Attendees can ask questions and learn about which CSA options are best for them, based on the food options, pickup times and locations, and price of each farm.  Once signed up, CSA members will have access to weekly boxes of fresh, locally produced food.
"Signing up for a CSA membership is an affordable way to access local, sustainable food, and gives a vote of confidence to local farmers," says Stephanie Willette, manager of the Chelsea Farmers Market.  "A membership also challenges consumers to eat seasonally and to expand their dietary knowledge.  Additionally, supporting small-scale, family-owned and diversified CSA farms is good for the environment.  These farms build soil health, protect water quality, support biodiversity and offer a habitat for pollinators."
Memberships to CSA farms are available in the communities of Grass Lake, Stockbridge, Manchester, Chelsea and Dexter, often with pickup locations at the town's farmers market.
If interested but unable to attend, a second CSA Fair will be held on Thursday, March 23, from 11:30 a.m. to 1:30 p.m., inside St Joseph Mercy Chelsea's cafeteria.
A directory containing information about all CSA farms within the 5 Healthy Towns area will be made available prior to markets opening in May.  Please e-mail all questions about this program to the Chelsea Farmers Market at coordinator@chelseafarmersmkt.org.
IF YOU ARE A FARMER/PRODUCER Register here
Sign up to be a vendor at the event and/or
Be added to our 5 Healthy Town CSA directory