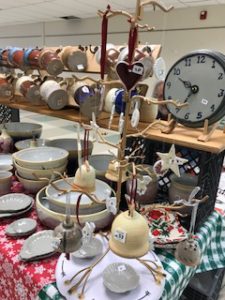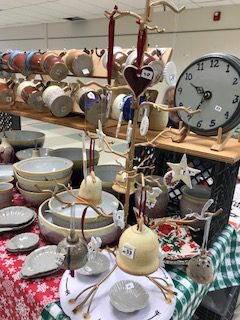 Greetings All!
Hope you are staying safe and warm out there as mother nature rears up with winter weather again. Mud puddle sledding with my girls yesterday (think BIG puddle with soaking wet children and sleds) and cozy indoor story times today. I can only take it in stride, right?Our market is such a unique and special place to come and share with community! We are located at 500 Washington St., Building 100 in the cafeteria. We are open every Saturday from 9-1 through the end of March. As always there will be plenty of hot coffee, nice conversation and goodies!
We expect to see:
KAPNICK ORCHARDS: apples, apple cider, apple butter, fudge, doughnuts, sweet breads, fritters and more
LAKE DIVIDE FARM: organically certified seasonal produce
MYER JAM: old fashioned jam made with love
PIPER LEATHER: **a new vendor with handmade leather goods!
BEAN CREEK COOKIE COMPANY: tasty treats from double chocolate cookies to savory mixes and caramel corn
VOGUEBOOGE CANDLE COMPANY: soy based candles in a variety of sizes and scents!
DOUGS MUGS: utilitarian useful hand thrown pottery
TANTRE FARM: organically certified seasonal produce
TIANI BODY CARE: amazing body care products from foaming soap to lotion and lip balm – sourced locally
JACOB'S FRESH FARM SHARES: local honey
Thank you all so much for your continued support of your local food systems, social systems, and economy! We VALUE you!