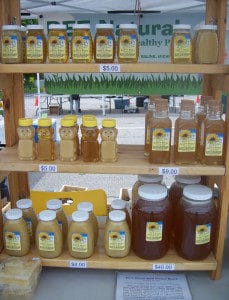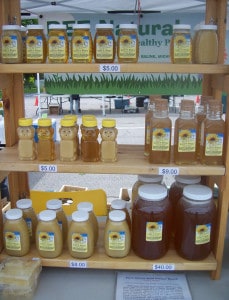 Greetings All!
Weather is looking and feeling more like Autumn. Apples, cider, doughnuts and all the perks of the mid-October season abound.
Come on down to the market to get your fill.
The Chelsea Farmers Market takes place in the municipal lot adjacent to the library on Park St. Market hours are from 8am to 1pm every Saturday May-October. Follow us indoor starting November 4th over at the Washington Street Education Center from 9-1pm.
Our weekly vendors:
Wild Shoreline Salmon: delicious Alaskan Salmon brought to you by a local fisherwoman
Two Tracks Acres: sustainably raised seasonal veggies
Kristies Kreations: knits, glass art and more
Feral Daughters Farm: Sustainably raised chicken and eggs
Dave's Honey: delicious local honey, wax and cinnamon drink fixin's
VogueBooge: soy candles in a large assortment of scents and sizes
La Baguette: tasty french baking! savory tarts, baguettes, cake, madeleines, gf chocolate chip cookies and more
Bean Creek Cookie Co.: molassas, chocolate chip, chocolate dipped macaroons, oatmeal raisin, savory mixes, caramel corn and more!
H&H Sugarbush: variety of sizes of tasty maple syrup and maple candies
Thistle Blossom Herbal: boo-boo sticks, herbal salves good for all healing, lavender linen spray and more
Goetz: large selection of wonderful seasonal veggies, fruits and mixed bouquets
Tantre Farm: certified organic seasonal produce and mixed bouquets
Stone Hearth Bread and Bakery: large assortment of savory and sweet breads, cookies, cinnamon buns, pepperoni rolls and more!
Myer Jam: homemade jam in many flavors; dog treats and knitwear
Heim Gardens: assortment of fresh seasonal veggies
Affeathermations: gorgeous natural hand-crafted art
Lake Divide Farm: certified organic seasonal produce
Fluffy Bottom Farm: creamery with cheese, yogurt
Brieland Shoultz: heirloom veggies, eggs and jelly/jam
Yum and Crumb: specialty bagels in an assortment of flavors!
Bordine: dahlias and snap dragons
(maybe) Dougs Mugs: lovely hand thrown mugs, bowls, dishes, vases and more
Debbie Bead Design: large variety of beautiful beaded earrings, bracelets and necklaces